launched 2020
tonnage 40,700
length 213 m
crew 411
capacity 596
Built by cruise lovers, for cruise lovers, Silver Moon will be the epitome of 21st century luxury travel.
accommodation
deck plans
dining
entertainment
health & fitness
enrichment
useful
misc.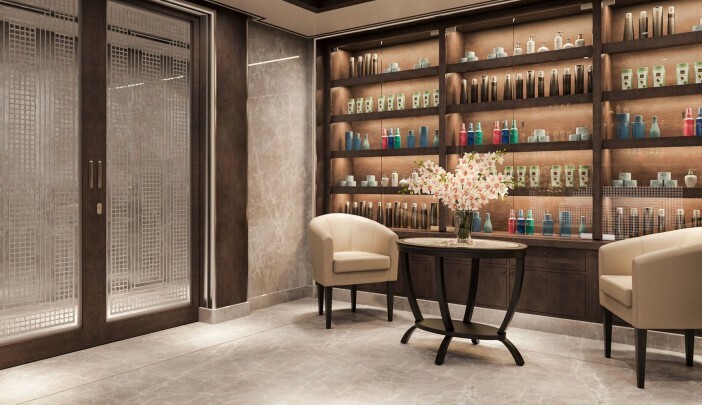 Zagara Beauty Salon
A full range of salon services including hairstyling, manicures and pedicures, is available on board this luxury cruise ship for both men and women. Appointments for these chargeable services may be made on board the ship, or in advance via My Silversea. Maintain the look of prestige travel while you cruise.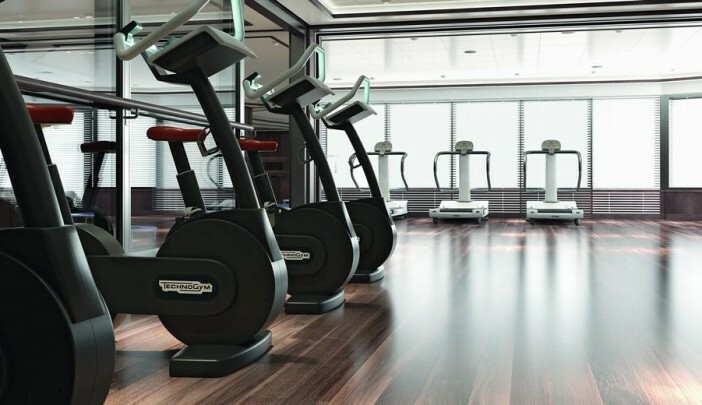 Gym
With state of the art Technogym® equipment, free weights and speciality classes, the Fitness Centre brings together elite design with programs that are specifically created for your body type and needs. With personal trainers available for individual sessions, training here is more a five-star experience for all levels of fitness and experience. And with the best view that you'll ever get whilst working out, there are definitely no more excuses …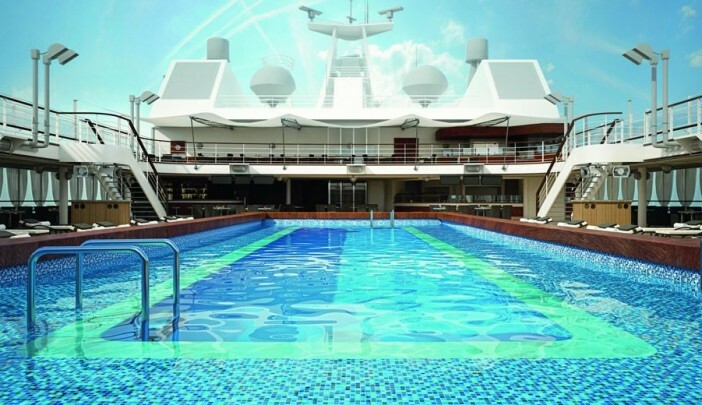 Pool Deck & Jacuzzi Area
The epitome of open air living — defining how you enjoy the outdoors, this is the place to cool off, unwind and enjoy the sunshine. Take a dip in the pool, relax in one of the whirlpools or simply soak up the view from one of the sunbeds, while your pool attendant anticipates your every whim. A little more ice? Certainly. A plush towel to dry off with? Of course. With breathtaking landmarks gliding by, dive into the clear waters in a setting that is so idyllic that you will not want to disembark.
Dress Code
Onboard- Casual resort wear is appropriate for daytime aboard ship, and consists of standard sports outfits as worn at resorts. Shoes should be flat or low-heeled for deck activities. Evening attire falls into three categories: casual, informal and formal. On casual evenings, open-neck shirts, slacks and sports outfits are appropriate. On informal evenings, women usually wear dresses or trouser suits; gentlemen wear jackets (tie optional). Appropriate formal evening wear for women is an evening gown or cocktail dress; men wear tuxedos, dinner jackets or dark suits. On formal nights, guests dining in La Terrazza may opt to wear casually elegant attire (dresses or trouser suits for women; jacket, tie optional for men). Following dinner, all guests are free to take advantage of any or all of the public spaces for both entertainment or cocktails and after-dinner drinks. Sailings of eight days or less typically feature two formal nights, while longer voyages usually have three or four formal nights. Details will be provided in your final cruise documents, but the chart below provides a basic guideline to assist in packing your cruise luggage with the proper attire.
Ashore- Since there is so much to see and do while exploring the sights, you will find that the most important item to pack in your cruise luggage is a pair of comfortable, sturdy shoes. This is particularly important for shoreside explorations where the ground is often uneven and where extensive walking or climbing may be required. Casual attire is appropriate at all times when ashore. Clothing that can be layered to accommodate different temperatures is most versatile and comfortable. Appropriate dress should be worn on shore excursions that visit a mosque, cathedral or monastery. Guests wearing shorts or skirts above the knee or women with bare shoulders may not be permitted to enter. Please check with the Tour Desk aboard the ship for dress requirements before departing on tour.
Disabled Facilities
Guests who rely upon wheelchairs must bring their own. Please note that not all shore excursions are suitable for guests with impaired mobility.
All guests are required to report in writing to Silversea at the time their reservation is made:
– Any physical or mental condition that may require medical or professional treatment or attention during the voyage.
– Any condition that may render the guest unfit for travel, or that may require special care or assistance.
– Any condition that may pose a risk or danger to the guest or anyone else onboard the ship.
– Any condition that may require oxygen for medical reasons.
– Any intention or need to use a wheelchair aboard ship.
Special Dietary Requirements
If you have a special dietary requirement, Silversea will make every attempt to accommodate your request. Please advise them of your needs on the Guest Information Form at least 90 days prior to sailing. Notification should be completed online at silversea.com or sent to: Silversea Special Services, Level 3, The Asticus Building, 21 Palmer Street, London, SW1H 0AH
Medical Centre
Each of the Silversea vessels is equipped with a Medical Centre staffed by a doctor and nurse on 24-hour call when at sea. When docked, supplementary emergency care may also be obtained through local medical facilities. Guest may be charged for medical services and for medications used for their treatment.
Other Details
Adults Only: No kids
Childrens Facilities: None
Nursery: None
Smoking: Some
Gratuities: All hotel service gratuities are included in your cruise fare. Gratuities for services received shoreside or in the spa are at your own discretion.