launched 2008
tonnage 113,561
length 290 m
crew 1,200
capacity 3,080
Fresh from a multi-million dollar renovation, Ruby Princess is a luminous jewel on the seas and a romantic destination in itself. She offers nearly 900 balconies from which to view the world, an array of entertainment options including Movies Under the
Movies Under the Stars – Poolside outdoor cinema with Hollywood movies against a backdrop of sea and sky. Staff provide comfortable chaise lounges, blankets in the evenings and complimentary popcorn, warm cookies and milk.
Ultimate Balcony Dinin
accommodation
deck plans
dining
entertainment
health & fitness
enrichment
useful
misc.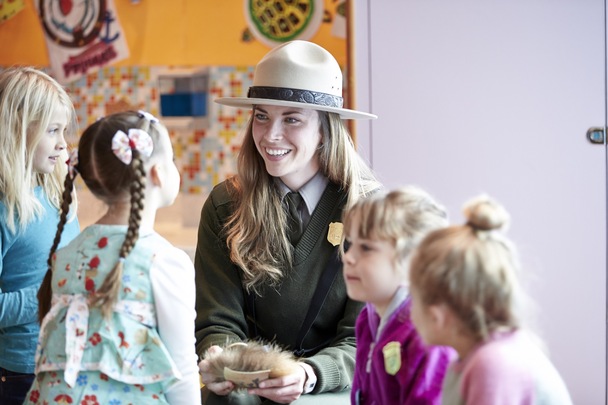 Edutainment
Princess Cruises believe learning is fun. Through their exclusive partnership with the California Science Centre, their Youth Staff are trained to deliver exciting interactive science activities for kids ages 3-12. Whale watching, roller-coaster building, chemistry experiments, and squid dissection are just some of the activities that may be offered.
Also on offer is the Pete's Pals Program as a way for Princess kids to learn more about threatened and endangered species in the areas in which Princess sails. Children participating in this program will receive a limited-edition plush animal to take home as a souvenir.
Expand your mind with an array of engaging [email protected] opportunities. There are up to 40 classes on every cruise. Tantalise your taste buds on the Culinary Arts course or take a Wine Tasting seminar. Discover your crafty side and create a wonderful holiday keepsake.
Fancy a little enlightenment on your holiday? Learn to navigate a cruise ship at an engaging presentation. Embrace the digital age and tackle technology at one of the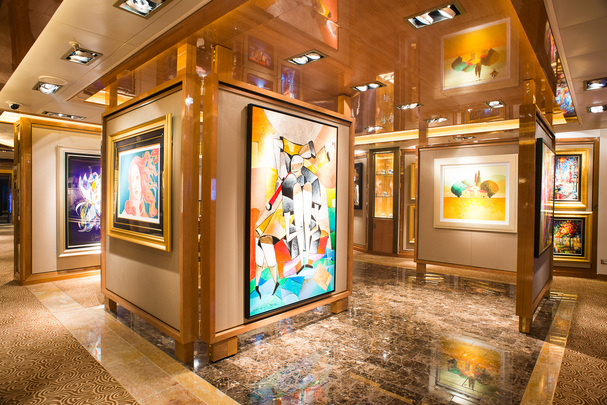 Art Collections, Galleries and Auctions
Princess Fine Arts auctions* are fun, fast-paced, and offer an exciting opportunity to collect exceptional works of art. You'll find some of the art world's biggest stars, from Picasso, Chagall, and Rockwell to Peter Max, all represented, with hundreds of works available from contemporary art's most popular figures.
Any purchased pieces from new collections are shipped to your door.
Disabled Facilities
Wheelchair users will find access-friendly design across most of the Princess fleet, making it easy to enjoy each vessel's restaurants, theaters, spas, lounges and open deck space. Elevators have generous 36- to 42-inch doorways, and wheelchair seating is available in show lounges and other public spaces.
Guests with sight and hearing disabilities will find vessels equipped with such helpful features as Braille elevator call buttons, audible arrival sounds and infrared listening assistance systems in the Princess theatres. ADA "all in one" kits are available upon request — featuring telephone amplifiers, visual smoke detectors, door knock sensors, text telephones (TDD) and other aids.
Princess ships also welcome service animals, and have hosted a variety of such special helpers, including seeing-eye dogs, hearing-assistance dogs, and even a "helping hands" monkey.
Special Dietary Requirements
Princess Cruises are happy to meet your request for low-sodium, low-fat, low-sugar and vegetarian diets. Kosher meals and baby food are available upon advance written request. Any other special diet requests must be authorized in advance by the Princess corporate office.
You or your travel agent must advise Princess in writing of any special diet, allergies or medical needs. Requests must be received no later than 35 days prior to departure for cruises to Alaska, Canada/New England, Caribbean, Hawaii, Mexico, Panama Canal and Coastal Getaways. For all other cruises, requests must be received no later than 65 days prior to departure. Once onboard, please check with the Maitre D' to confirm your request.
Age Restrictions
The legal drinking age of 21 years is always observed on-board all ships and proof of age may be required. All on-board staff are trained to take their responsibility to not serve alcohol to under-age passengers seriously. The age restrictions are clearly posted in the bars.
Entry into the disco is limited to passengers 18 years and older. Be sure to check with the child and teen centres, however, for special disco events designed just for kids. Children under the age of 18 are welcome in the gymnasium, spa and jacuzzi; and also in the evening entertainment show lounges when accompanied by a parent or guardian.
In line with domestic age limits, as well as Princess' company policy, the casino is reserved for passengers 21 years and older. Additionally, only those passengers 21 years and older will be allowed to purchase or consume alcohol. For those whose age is questionable, picture identification may be requested.
Dress Code
You should dress for a cruise with Princess the same way you would for any stylish land-based resort.
Casual sportswear, including shorts, lightweight pants and jogging suits, is the order of the day both at sea and ashore in hotter climates.
Princess recommend you bring a sweater, a jacket or an all-weather coat for cool evenings, and for shore excursions, depending on your destination. Due to unpredictable weather, don't forget a hat or visor and a collapsible umbrella. Please be sure to bring proper clothing for visits to religious sites. You'll also want low-heeled, rubber soled shoes for strolling on deck, as well as comfortable walking shoes or sandals to wear.
Princess makes it easy to know what to pack and what to wear when you're dining on-board our spectacular ships. There are two designations for dress codes: Smart Casual and Formal.
Smart Casual:
Passenger attire should be in keeping with what they would wear to a nice restaurant at home; Skirts/dresses, slacks, and sweaters for ladies, trousers and open-neck shirts for men
Inappropriate dinner wear such as pool or beach attire, shorts, ball caps and casual jeans (with fraying and/or holes) are not permitted in the dining rooms. Shoes must be worn.
Formal:
When formal nights are held, please observe the dress code in the Traditional Dining and Anytime Dining venues for the enjoyment of all guests. Evening gowns and cocktail dresses are suggested for women; Tuxedos, dinner jackets or dark suits with a tie for men
Drinks Packages
All Inclusive Beverage Package:
Relax and enjoy the convenience of an all inclusive beverage package featuring any drink up to $10 including cocktails, wine, beer, sodas, lattes, cappuccinos, bottled water & more. All for just $49 per person per day.
Unlimited Soda Packages:
Guests wi'll never be without their favourite fountain sodas, from Coke, Diet Coke, Sprite and Barq's Root Beer, to nostalgic orange soda, soda water, tonic water and ginger ale. The Unlimited Soda & More Package allows guests as many fountain sodas, refreshing juices, fruity mocktails and creamy ice cream shakes as you can handle.
E-Cigarette & Smoking Policies
Keeping the comfort of our guests a priority, and in consideration of consumer studies which show smokers are a small minority of guests, Princess has implemented the following smoking policy:
Designated Smoking Areas
Clearly marked "Designated Smoking Areas" are available onboard and include a sufficient number of ashtrays that are emptied regularly. Generally, these areas include cigar lounges, a section of the nightclub, as well as a portion of the open decks. The Casino and Casino Bar are non-smoking areas on board, with the exception of designated slot machines where guests are permitted to smoke only while playing at those machines. All table games are non-smoking. The Casino will also have one or more non-smoking nights (6 pm to closing), depending on length of voyage. Show lounges, dining rooms and all food services areas on board all Princess ships are non-smoking. As a safety precaution, guests are reminded to properly dispose of cigarettes, cigars and pipe tobacco, which are never to be thrown overboard as this may be sucked back into the ship and cause fires.
Stateroom Smoking Policy
Princess Cruises prohibits smoking in guest staterooms and balconies. This reflects the preferences of a vast majority of our guests who value having their primary living space (both stateroom and balcony) smoke-free. As balconies are a hallmark of Princess Cruises, we believe it is important to keep this peaceful space clear of smoke. Violations to this policy will result in a $250 fine for each occurrence, which will be charged to the guest's stateroom account. Keeping with the global trend toward more restrictive smoking policies and honoring the wishes of our guests, we feel this enhances our onboard experience.
Electronic Cigarettes
The use of electronic cigarettes is allowed within the confines of the guest's stateroom (balcony not included) and within designated smoking areas only.
Other Details
Adults Only: Kids allowed
Childrens Facilities: Available
Nursery: None
Smoking: Some
Gratuities: During your cruise, regardless of which Princess ship you choose, you will meet staff who provide you with excellent service. Crew members often rotate to different vessels within the Princess fleet which helps to maintain our high standards on every s
Twitter: http://twitter.com/PrincessCruises
Facebook: http://facebook.com/PrincessCruises