Home »
Royal Caribbean Cruises from Southampton in 2019 & 2020
Royal Caribbean Cruises from Southampton 2019 & 2020
A WORLD AWAY FROM ORDINARY
Get ready for a holiday like no other, now you can go all out with all inclusive drinks included. Enjoy cocktails, mocktails, wines and more, whilst the kids slurp down poolside sodas and fresh fruit juices. There's no better way to refresh yourself after an unforgettable day of globetrotting. So, take your pick from a whole selection of 2020 sailings on offer and get ready to discover a world away from ordinary. Please drink responsibly.
Book By 30 September 2019!
#Thisishowtoholiday.
Eligible bookings only, T&Cs apply.

In 2019, choose either Independence of the Seas or Explorer of the Seas, sailing roundtrip from the UK, offering their award-winning services and amenities, on a fabulous range of itineraries. Explore Europe in 2019, from the breathtaking beaches of the Mediterranean and iconic cities including Rome, Barcelona, Paris and Florence, to the splendour of Scandinavia, their European sailings offer guests the best of the best.
Independence of the Seas
Offering a host of spectacular destinations in the Mediterranean and beyond, Independence of the Seas® includes fantastic features like the FlowRider® surf simulator, Royal Promenade and H20 Zone. And after a multi-million pound makeover, Independence of the Seas® boasts even more firsts-at-sea. Some of the exciting new activities you're are guaranteed to relish are a fabulous Trampoline Park, a Laser Tag arena, a mind-boggling Escape Room, and wild Waterslides! Over half a million people have already enjoyed a holiday onboard this incredible ship. Don't miss your chance to experience it for yourself - direct from the UK.
Explorer of the Seas®
Last seen in Southampton in 2015, Explorer of the Seas® returns to UK shores in 2019 and will be offering a fantastic range of itineraries to Northern Europe, the Norwegian Fjords, Mediterranean and Canary Islands.
Onboard she boasts fantastic features including the FlowRider® surf simulator, outdoor cinema screen, and that's in addition to rock climbing, ice skating, basketball, mini golf, table tennis and more!
Whether you're sound asleep or getting ready for a night on the town, you'll find yourself at home no matter where you are in the world in comfortable, spacious accommodation, including the revolutionary virtual balconies in interior rooms.
Of course, there are delicious dining choices onboard... fresh sushi, juicy steak, a rustic Italian feast or just a good old-fashioned hamburger – no matter what you're in the mood for, you'll find it – and lot's more besides.
Don't forget to treat yourself to an indulgent treatment at the blissful Vitality at Sea spa, or relax in the sun-filled tranquillity of the adults-only solarium - you are on holiday after all!
WELCOME BACK TO ANTHEM OF THE SEAS® IN 2020
Royal Caribbean's highly innovative Quantum class ship, Anthem of the Seas - one the most technologically advanced cruise ships ever to be based in Europe - is returning to Southampton in Summer 2020!
Anthem of the Seas will call Southampton home throughout Summer 2020 and is expected to offer cruises to the shores of Northern Europe, the Canary Islands and the Mediterranean.
Boasting an incredible range of ground-breaking features she's the hottest ticket of the season.
The Quantum class of ships introduced more game-changing "firsts at sea" such as a skydiving experience and the North Star, an engineering marvel featuring a jewel like capsule that extends 300 feet above the ocean and over the sides of the ship to deliver 360-degree views for guests.
Cutting-edge transformative venues include the largest indoor sports and entertainment complex at sea with bumper cars, roller skating and more; and the cruise line's largest and most advanced staterooms ever. These new, larger staterooms enable innovation in design, storage and comfort including the industry's first virtual balconies.
NOTE:: Guarantee stateroom bookings in Z, ZI, Y, YO, XN, X, XB, W & WS GTY categories are excluded from promotions. ALL promotional discounts have been included in the fares shown on this website.

2019 Royal Caribbean Cruises from Southampton
Royal Caribbean International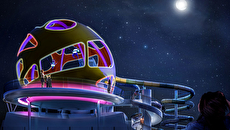 Independence of the Seas
24th Aug 2019 - 6 Nights
France & Spain
Inside
£CALL
Outside
£CALL
Balcony
£CALL
Suite
£CALL
Royal Caribbean International
Explorer of the Seas
31st Aug 2019 - 13 Nights
Canaries & Azores
Inside
£CALL
Outside
£CALL
Balcony
£CALL
Suite
£CALL
Royal Caribbean International
Independence of the Seas
2nd Sep 2019 - 12 Nights
Spanish Mediterranean
Inside
£CALL
Outside
£CALL
Balcony
£CALL
Suite
£CALL
Royal Caribbean International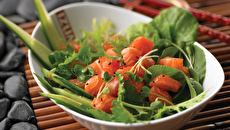 Explorer of the Seas
13th Sep 2019 - 8 Nights
Norwegian Fjords
Inside
£CALL
Outside
£CALL
Balcony
£CALL
Suite
£CALL
Royal Caribbean International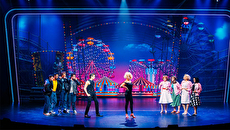 Independence of the Seas
14th Sep 2019 - 12 Nights
Canaries Adventure
Inside
£CALL
Outside
£CALL
Balcony
£CALL
Suite
£CALL
Royal Caribbean International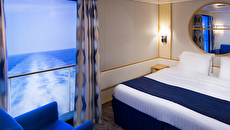 Explorer of the Seas
21st Sep 2019 - 14 Nights
Italian Mediterranean
Inside
£CALL
Outside
£CALL
Balcony
£CALL
Suite
£CALL
Royal Caribbean International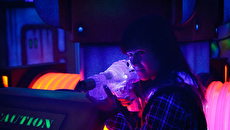 Independence of the Seas
26th Sep 2019 - 12 Nights
Mediterranean Cities
Inside
£CALL
Outside
£CALL
Balcony
£CALL
Suite
£CALL
Royal Caribbean International
Explorer of the Seas
5th Oct 2019 - 6 Nights
France & Spain
Inside
£CALL
Outside
£1459
Balcony
£CALL
Suite
£1128
Royal Caribbean International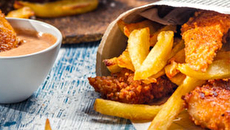 Independence of the Seas
8th Oct 2019 - 11 Nights
Canaries Adventure
Inside
£1034
Outside
£1034
Balcony
£CALL
Suite
£CALL
Royal Caribbean International
Explorer of the Seas
11th Oct 2019 - 3 Nights
80s Throwback Festival at Sea
Inside
£CALL
Outside
£CALL
Balcony
£CALL
Suite
£CALL
Royal Caribbean International
Explorer of the Seas
14th Oct 2019 - 4 Nights
STAGES - The Musical Theatre Festival At Sea
Inside
£CALL
Outside
£CALL
Balcony
£CALL
Suite
£CALL
Royal Caribbean International
Explorer of the Seas
18th Oct 2019 - 7 Nights
Dutch & French Adventure
Inside
£620
Outside
£639
Balcony
£799
Suite
£1082
Royal Caribbean International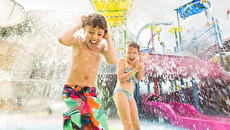 Independence of the Seas
19th Oct 2019 - 7 Nights
France, Spain & Portugal
Inside
£827
Outside
£780
Balcony
£968
Suite
£1459
Royal Caribbean International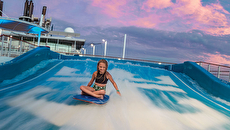 Explorer of the Seas
25th Oct 2019 - 11 Nights
Sunshine in the Canaries
Inside
£940
Outside
£1269
Balcony
£1410
Suite
£1974
Royal Caribbean International
Independence of the Seas
26th Oct 2019 - 14 Nights
Caribbean Transatlantic
Inside
£723
Outside
£705
Balcony
£987
Suite
£1504
Royal Caribbean International
Explorer of the Seas
5th Nov 2019 - 14 Nights
Southern Caribbean Transatlantic
Inside
£799
Outside
£799
Balcony
£987
Suite
£1410
Royal Caribbean International
Anthem of the Seas
15th May 2020 - 8 Nights
Spain & Portugal
Book an eligible stateroom by 30 September for FREE drinks packages onboard! T&Cs apply
Inside
£940
Outside
£1081
Balcony
£1128
Suite
£2256
Royal Caribbean International
Anthem of the Seas
23rd May 2020 - 6 Nights
France & Spain
Book an eligible stateroom by 30 September for FREE drinks packages onboard! T&Cs apply
Inside
£893
Outside
£987
Balcony
£987
Suite
£2209
Royal Caribbean International
Anthem of the Seas
29th May 2020 - 8 Nights
Northern Europe Cities
Book an eligible stateroom by 30 September for FREE drinks packages onboard! T&Cs apply
Inside
£940
Outside
£940
Balcony
£940
Suite
£2644
Royal Caribbean International
Anthem of the Seas
6th Jun 2020 - 14 Nights
Italian Mediterranean
Book an eligible stateroom by 30 September for FREE drinks packages onboard! T&Cs apply
Inside
£2016
Outside
£2345
Balcony
£2660
Suite
£3905
Royal Caribbean International
Anthem of the Seas
20th Jun 2020 - 8 Nights
Spain & Portugal
Book an eligible stateroom by 30 September for FREE drinks packages onboard! T&Cs apply
Inside
£1222
Outside
£1316
Balcony
£1457
Suite
£2134
Royal Caribbean International
Anthem of the Seas
28th Jun 2020 - 13 Nights
Mediterranean Beaches
Book an eligible stateroom by 30 September for FREE drinks packages onboard! T&Cs apply
Inside
£1674
Outside
£1871
Balcony
£2303
Suite
£3516
Royal Caribbean International
Anthem of the Seas
11th Jul 2020 - 8 Nights
France & Spain
Book an eligible stateroom by 30 September for FREE drinks packages onboard! T&Cs apply
Inside
£1409
Outside
£1597
Balcony
£1738
Suite
£2208
Royal Caribbean International
Anthem of the Seas
19th Jul 2020 - 14 Nights
Discover The Canaries
Book an eligible stateroom by 30 September for FREE drinks packages onboard! T&Cs apply
Inside
£2627
Outside
£2843
Balcony
£3191
Suite
£4633
Royal Caribbean International
Anthem of the Seas
2nd Aug 2020 - 14 Nights
Mediterranean Beaches
Book an eligible stateroom by 30 September for FREE drinks packages onboard! T&Cs apply
Inside
£2779
Outside
£2967
Balcony
£3202
Suite
£4236
Royal Caribbean International
Anthem of the Seas
16th Aug 2020 - 14 Nights
Italian Mediterranean
Book an eligible stateroom by 30 September for FREE drinks packages onboard! T&Cs apply
Inside
£2819
Outside
£3101
Balcony
£3166
Suite
£4276
Royal Caribbean International
Anthem of the Seas
30th Aug 2020 - 7 Nights
France & Spain
Book an eligible stateroom by 30 September for FREE drinks packages onboard! T&Cs apply
Inside
£1313
Outside
£1426
Balcony
£1595
Suite
£2272
Royal Caribbean International
Anthem of the Seas
6th Sep 2020 - 14 Nights
Discover The Canaries
Book an eligible stateroom by 30 September for FREE drinks packages onboard! T&Cs apply
Inside
£2209
Outside
£2773
Balcony
£3008
Suite
£4559
Royal Caribbean International
Anthem of the Seas
4th Oct 2020 - 13 Nights
Italian Mediterranean
Book an eligible stateroom by 30 September for FREE drinks packages onboard! T&Cs apply
Inside
£1974
Outside
£2068
Balcony
£2585
Suite
£3431
Royal Caribbean International
Anthem of the Seas
17th Oct 2020 - 10 Nights
Sunshine In The Canaries
Book an eligible stateroom by 30 September for FREE drinks packages onboard! T&Cs apply
Inside
£1733
Outside
£1921
Balcony
£2062
Suite
£2836
Royal Caribbean International
Anthem of the Seas
27th Oct 2020 - 5 Nights
Half Term Paris & Bilbao
Inside
£613
Outside
£690
Balcony
£803
Suite
£1113
Royal Caribbean International
Anthem of the Seas
1st Nov 2020 - 12 Nights
Transatlantic
Book an eligible stateroom by 30 September for FREE drinks packages onboard! T&Cs apply
Inside
£1222
Outside
£1392
Balcony
£1739
Suite
£3413

*T&C's: Promotion is applicable to new bookings of eligible staterooms (guarantee stateroom bookings in categories ZI, YO, XN, XB &WS GTY are excluded) made between 13th August – 30th September 2019 on selected 2020 sailings of 6 nights or more departing between 1st January – 31st December 2020.
Promotion also includes selected 2019 Jewel of the Seas Dubai sailings.
Promotion Benefits All Eligible Bookings will include the following benefits: * (i) Deluxe Drinks Package (First and Second Stateroom Guest of legal drinking age only). Please drink responsibly
* (ii) Refreshments Beverage Package (Third and Fourth Stateroom Guest Only) All Inclusive Package All Inclusive promotion includes the Deluxe Beverage Package for adults when booking on an Eligible Booking. A Refreshment Beverage Package will be applied to guests under the applicable drinking age on an Eligible Booking. Valid passenger date of birth information must be provided at the time of booking before the drinks package will be applied. This is a legal requirement and we reserve the right to withdraw the package if guests do not meet the qualifying criteria. Please drink responsibly.
The Deluxe Beverage Package includes selected individual beverage items available on board. This is inclusive of cocktails, spirits, wines, beer, sodas, bottled water, juices, mocktails, premium coffee,premium tea and more. Bottles of wine are not included.
The Refreshment Beverage package is applicable to any third and fourth guests over the age of two years booked into an eligible stateroom.
The Refreshment Package includes selected individual non-alcoholic beverage items available onboard. This is inclusive of premium coffee, premium tea, bottled water, juices, smoothies, non-alcoholic cocktails, fountain soda beverages and a Coca-Cola souvenir cup.
Benefit Restrictions Drinks packages offer selected drinks only and may be limited by value and brand. Visit MyClubRoyal for further information on available beverages and full restrictions. General This promotion is only combinable with Crown & Anchor Discounts, Friends & Family Bookings, Tesco Clubcard bookings, the benefits offered by booking onboard via our Future Cruise Consultants (Reserved or Open Bookings), Future Cruise Certificates only, groups benefits such as GAP & Tour conductor benefits if named between 13th August – 30th September 2019 at prevailing rate. Promoter's standard booking terms and conditions will apply, and are available to view at www.royalcaribbean.co.uk/terms-and-conditions. For general booking terms and conditions, inclusions, cancellation charges & other information and full terms and conditions please refer to the Royal Caribbean 2019-20 second edition brochure or contact your travel agent. All fares shown on this website are per person, based on two adults sharing, and include all promotional discount (total fare for two, divided by two is shown). Promotional details, fares and itineraries were correct at time of publish and may be changed/withdrawn at any time. E&OE