Home »
MSC Cruises from Southampton
MSC Cruises from Southampton in 2019 & 2020

MSC Cruises offer a number of voyages from Southampton in 2019 and 2020 to fabulous European destinations.
In 2019 and 2020 you can experience MSC Preziosa, a luxurious eco-ship, featuring a classic design and detailed craftsmanship of our ships include a real stone piazza and spectacular features such as sweeping Swarovski crystal grand staircases and a magical 'infinity' pool. In addition the award-winning MSC Aurea Spa brings you the only Balinese Spa at sea and their massages and ultramodern beauty treatments including a sauna, Turkish bath, fitness centre, thalassotherapy room and relaxation area are truly unique. And the secluded luxury of MSC Yacht Club, a ship-within-a-ship of exclusive suites, butler service, dedicated facilities and private decks - all offer privileged access to the world-class leisure on board, including a full-gaming casino and Broadway-scale theatre.
ONBOARD SERVICE CHARGES (GRATUITIES) NOW INCLUDED* IN CRUISE FARE!!

Choose one of MSC Cruises' selected Summer 2020 itineraries including departures from Southampton, then be the first to Get The Best, when you book a balcony* cabin for the price of an interior!
Why not take your holiday to the next level, upgrade your Experience from Bella to Fantastica and enjoy superior benefits!
You can view all of MSC Cruises from Southampton in the list below. If you would like to view the itinerary and latest fares click the blue 'View Details' button. If you would like more information and the latest availability click on the red 'Enquire Now' button.

MSC Cruises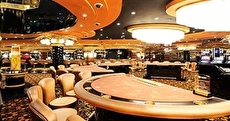 MSC Preziosa
21st Aug 2019 - 7 Nights
UK, Belgium, Netherlands, Germany, France
Inside
£CALL
Outside
£CALL
Balcony
£1029
Suite
£CALL
MSC Cruises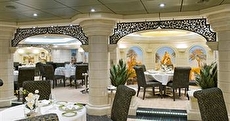 MSC Preziosa
28th Aug 2019 - 7 Nights
UK, Belgium, Netherlands, Germany, France
Inside
£CALL
Outside
£CALL
Balcony
£CALL
Suite
£CALL
MSC Cruises
MSC Preziosa
4th Sep 2019 - 7 Nights
UK, Belgium, Netherlands, Germany, France
Inside
£CALL
Outside
£CALL
Balcony
£882
Suite
£CALL
MSC Cruises
MSC Preziosa
11th Sep 2019 - 7 Nights
UK, Belgium, Netherlands, Germany, France
Inside
£CALL
Outside
£CALL
Balcony
£833
Suite
£CALL
MSC Cruises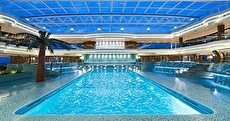 MSC Preziosa
18th Sep 2019 - 7 Nights
UK, Belgium, Netherlands, Germany, France
Inside
£CALL
Outside
£CALL
Balcony
£CALL
Suite
£CALL
MSC Cruises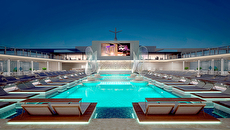 MSC Meraviglia
24th Sep 2019 - 14 Nights
United Kingdom, Iceland, Canada, United States
Inside
£CALL
Outside
£CALL
Balcony
£1813
Suite
£CALL
MSC Cruises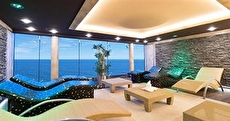 MSC Preziosa
25th Sep 2019 - 7 Nights
UK, Spain, Portugal, France, Italy
Inside
£666
Outside
£CALL
Balcony
£CALL
Suite
£1470
MSC Cruises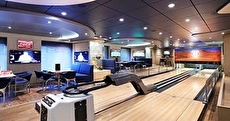 MSC Preziosa
22nd Apr 2020 - 14 Nights
Northern Europe, Spain & Portugal
Inside
£1127
Outside
£1127
Balcony
£1127
Suite
£1822
MSC Cruises
MSC Preziosa
6th May 2020 - 7 Nights
Northern Europe
Inside
£754
Outside
£686
Balcony
£686
Suite
£1156
MSC Cruises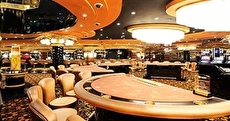 MSC Preziosa
13th May 2020 - 7 Nights
Northern Europe
Inside
£686
Outside
£686
Balcony
£686
Suite
£1156
MSC Cruises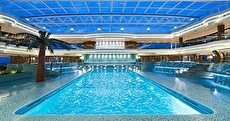 MSC Preziosa
2nd Sep 2020 - 14 Nights
Northern Europe, Spain & Portugal
Inside
£1323
Outside
£1323
Balcony
£1323
Suite
£1999
MSC Cruises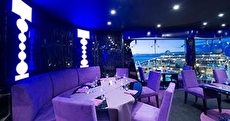 MSC Preziosa
16th Sep 2020 - 7 Nights
Northern Europe
Inside
£637
Outside
£637
Balcony
£637
Suite
£1107
MSC Cruises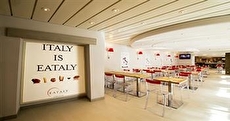 MSC Preziosa
23rd Sep 2020 - 7 Nights
Northern Europe
Inside
£588
Outside
£588
Balcony
£588
Suite
£1058
MSC Cruises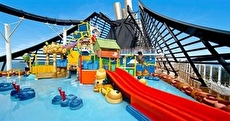 MSC Preziosa
30th Sep 2020 - 7 Nights
Northern Europe
Inside
£588
Outside
£588
Balcony
£588
Suite
£1068
MSC Cruises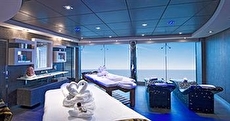 MSC Preziosa
7th Oct 2020 - 7 Nights
Northern Europe
Inside
£617
Outside
£617
Balcony
£617
Suite
£1097
MSC Cruises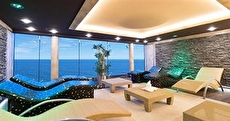 MSC Preziosa
14th Oct 2020 - 7 Nights
Northern Europe
Inside
£558
Outside
£558
Balcony
£558
Suite
£1038
T&Cs: *On board service charges are included in the cruise fare for all NEW bookings, created from 25 June 2019. "Get the Best" rates are per person based on double occupancy. The rates are subject to change and may vary without notice. This offer is valid on new bookings only, made between 1st of July 2019 and 13th of December 2019, on the Summer 2020 Program, April 2020 until November 2020. The offer is capacity controlled, subject to availability and confirmation by MSC Cruises. It is only combinable with MSC Voyagers Club discount, and not combinable with any other offer or MSC Discounts and/or Future Cruise Consultant Vouchers unless otherwise stated on ad-hoc promotional material. The offer can be withdrawn at any time without notice. 3rd and 4th berth guests pay the usual applicable rate. Flights and any other add-ons will be available at the current selling rates, payable by all guests under the same booking. Guests traveling on different Experiences will be subject to restrictions on dining arrangements. Single Supplement 100%. Promotional details, fares and itineraries were correct at time of publish but can be changed/withdrawn at any time without notice. All offers are applicable to new bookings only. E&OE