Home »
MSC Cruises from Southampton
MSC Cruises from Southampton in 2020 & 2021
MSC Cruises offer a number of voyages from Southampton in 2020 and 2021 to fabulous European destinations.
In 2020 and 2021 you can experience MSC Preziosa, a luxurious eco-ship, featuring a classic design and detailed craftsmanship of our ships include a real stone piazza and spectacular features such as sweeping Swarovski crystal grand staircases and a magical 'infinity' pool. In addition the award-winning MSC Aurea Spa brings you the only Balinese Spa at sea and their massages and ultramodern beauty treatments including a sauna, Turkish bath, fitness centre, thalassotherapy room and relaxation area are truly unique. And the secluded luxury of MSC Yacht Club, a ship-within-a-ship of exclusive suites, butler service, dedicated facilities and private decks - all offer privileged access to the world-class leisure on board, including a full-gaming casino and Broadway-scale theatre.


FREE Premium Drinks with the Fantastica Experience!
Experience the beauty of Northern Europe and fascinating cities like Rotterdam, Zeebrugge and Hamburg.
You've worked hard, put in the hours. You deserve a break. So go truly 'Out of Office' with a wonderful MSC cruise. Now there's an even better excuse to head off to that break you've earnt: book a Fantastica experience and the Premium Drinks package and gratuities are included!
Just choose from the Summer 2020 cruises, say goodbye to the 9 to 5, and enjoy unrivalled luxury and personal service starting from less than £74 per person per night.
ONBOARD SERVICE CHARGES (GRATUITIES) NOW INCLUDED* IN CRUISE FARE!!
2021 : THE MOST MAGNIFICENT EX-UK SEASON EVER - ON SALE NOW
MSC Magnifica returns with 24 brand new itineraries from Southampton for Summer 2021, designed for UK cruise guests, including a 14-night sailing to the Mediterranean and 4 different Norwegian Fjord itineraries.
The 24 sailings from Southampton beginning in May and ending in October will see the introduction of cruises ranging from 2 to 14 nights with brand new varied itineraries encompassing Canary Islands & Madeira, the Mediterranean, Northern Europe and the Baltic Capitals. Most of the 24 sailings will begin on a Saturday ensuring you can make the most of your holiday experience.
As part of MSC Cruises' €130 Million refurbishment programme, MSC Magnifica will undergo a transformation adding 23 metres to the ship that will deliver an additional 7,000m2 of added space to the ship. The newly restyled and extended MSC Magnifica will offer more public space, new features and more cabins, in fact 215 extra cabins - bringing the total number of balcony cabins to 63% of the overall ship - a new water park, a redesigned kids area, plus additional features such as two new restaurants and a new shopping area.
You can view all of MSC Cruises from Southampton in the list below. If you would like to view the itinerary and latest fares click the blue 'View Details' button. If you would like more information and the latest availability click on the red 'Enquire Now' button.

MSC Cruises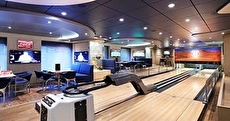 MSC Preziosa
22nd Apr 2020 - 14 Nights
Northern Europe, Spain & Portugal
Inside
£997
Outside
£1235
Balcony
£1472
Suite
£2517
MSC Cruises
MSC Preziosa
6th May 2020 - 7 Nights
Northern Europe
Inside
£CALL
Outside
£636
Balcony
£750
Suite
£1168
MSC Cruises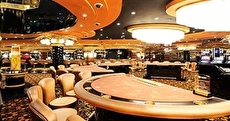 MSC Preziosa
13th May 2020 - 7 Nights
Northern Europe
Inside
£CALL
Outside
£CALL
Balcony
£798
Suite
£1216
MSC Cruises
MSC Preziosa
20th May 2020 - 4 Nights
United Kingdom, Belgium, Netherlands, Germany
Inside
£249
Outside
£329
Balcony
£409
Suite
£559
MSC Cruises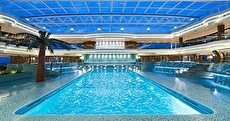 MSC Preziosa
2nd Sep 2020 - 14 Nights
Northern Europe, Spain & Portugal
Inside
£1235
Outside
£1472
Balcony
£1710
Suite
£2175
MSC Cruises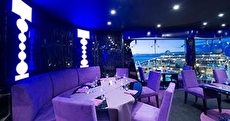 MSC Preziosa
16th Sep 2020 - 7 Nights
Northern Europe
Inside
£712
Outside
£826
Balcony
£940
Suite
£1330
MSC Cruises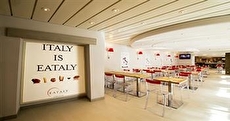 MSC Preziosa
23rd Sep 2020 - 7 Nights
Northern Europe
Inside
£712
Outside
£826
Balcony
£940
Suite
£1330
MSC Cruises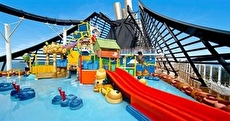 MSC Preziosa
30th Sep 2020 - 7 Nights
Northern Europe
Inside
£617
Outside
£731
Balcony
£845
Suite
£1273
MSC Cruises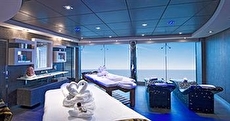 MSC Preziosa
7th Oct 2020 - 7 Nights
Northern Europe
Inside
£646
Outside
£760
Balcony
£874
Suite
£1273
MSC Cruises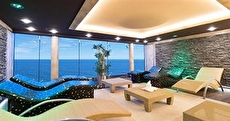 MSC Preziosa
14th Oct 2020 - 7 Nights
Northern Europe
Inside
£693
Outside
£921
Balcony
£921
Suite
£1320
MSC Cruises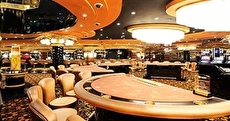 MSC Preziosa
21st Oct 2020 - 4 Nights
United Kingdom, Belgium, Netherlands, Germany
Inside
£CALL
Outside
£CALL
Balcony
£CALL
Suite
£CALL
MSC Cruises
MSC Preziosa
21st Oct 2020 - 7 Nights
United Kingdom, Belgium, Holland, Germany, France
Inside
£760
Outside
£874
Balcony
£988
Suite
£1387
MSC Cruises
MSC Magnifica
14th May 2021 - 2 Nights
Guernsey Mini Cruise
Inside
£279
Outside
£319
Balcony
£349
Suite
£699
MSC Cruises
MSC Magnifica
16th May 2021 - 12 Nights
Canaries & Spain
Inside
£1140
Outside
£1301
Balcony
£1491
Suite
£2299
MSC Cruises
MSC Magnifica
28th May 2021 - 3 Nights
Bank Holiday Break
Inside
£379
Outside
£419
Balcony
£479
Suite
£859
MSC Cruises
MSC Magnifica
31st May 2021 - 12 Nights
Baltic Capitals
Inside
£1178
Outside
£1349
Balcony
£1539
Suite
£2337
MSC Cruises
MSC Magnifica
12th Jun 2021 - 7 Nights
Norwegian Fjords
Inside
£731
Outside
£845
Balcony
£950
Suite
£1520
MSC Cruises
MSC Magnifica
19th Jun 2021 - 7 Nights
Norwegian Fjords
Inside
£760
Outside
£874
Balcony
£988
Suite
£1558
MSC Cruises
MSC Magnifica
26th Jun 2021 - 7 Nights
Norwegian Fjords
Inside
£CALL
Outside
£CALL
Balcony
£CALL
Suite
£CALL
MSC Cruises
MSC Magnifica
3rd Jul 2021 - 7 Nights
Northern Europe
Inside
£807
Outside
£921
Balcony
£1035
Suite
£1605
MSC Cruises
MSC Magnifica
10th Jul 2021 - 7 Nights
Northern Europe
Inside
£855
Outside
£969
Balcony
£1083
Suite
£1653
MSC Cruises
MSC Magnifica
17th Jul 2021 - 7 Nights
Northern Europe
Inside
£855
Outside
£969
Balcony
£1083
Suite
£1653
MSC Cruises
MSC Magnifica
24th Jul 2021 - 7 Nights
Northern Europe
Inside
£855
Outside
£969
Balcony
£1083
Suite
£1653
MSC Cruises
MSC Magnifica
31st Jul 2021 - 7 Nights
Northern Europe
Inside
£855
Outside
£969
Balcony
£1083
Suite
£1653
MSC Cruises
MSC Magnifica
7th Aug 2021 - 14 Nights
Mediterranean Explorer
Inside
£1615
Outside
£1729
Balcony
£2014
Suite
£2850
MSC Cruises
MSC Magnifica
21st Aug 2021 - 7 Nights
Northern Europe
Inside
£779
Outside
£845
Balcony
£950
Suite
£1520
MSC Cruises
MSC Magnifica
28th Aug 2021 - 7 Nights
Northern Europe
Inside
£798
Outside
£912
Balcony
£1016
Suite
£1586
MSC Cruises
MSC Magnifica
4th Sep 2021 - 7 Nights
Northern Europe
Inside
£665
Outside
£779
Balcony
£893
Suite
£1463
MSC Cruises
MSC Magnifica
11th Sep 2021 - 14 Nights
Best Of Baltic Capitals
Inside
£CALL
Outside
£CALL
Balcony
£CALL
Suite
£CALL
MSC Cruises
MSC Magnifica
11th Sep 2021 - 14 Nights
Northern Europe
Inside
£1187
Outside
£1377
Balcony
£1662
Suite
£2498
MSC Cruises
MSC Magnifica
25th Sep 2021 - 7 Nights
Northern Europe
Inside
£665
Outside
£760
Balcony
£855
Suite
£1425
MSC Cruises
MSC Magnifica
2nd Oct 2021 - 7 Nights
Northern Europe
Inside
£646
Outside
£741
Balcony
£826
Suite
£1415
MSC Cruises
MSC Magnifica
9th Oct 2021 - 7 Nights
Northern Europe
Inside
£646
Outside
£741
Balcony
£826
Suite
£1415
MSC Cruises
MSC Magnifica
16th Oct 2021 - 7 Nights
Northern Europe
Inside
£570
Outside
£646
Balcony
£741
Suite
£1311
MSC Cruises
MSC Magnifica
23rd Oct 2021 - 10 Nights
Back To The Med
Inside
£570
Outside
£665
Balcony
£779
Suite
£1368
T&Cs: *On board service charges are included in the cruise fare for all NEW bookings, created from 25 June 2019. Black Friday rates are per person based on double occupancy. The complimentary Premium Drinks Package is only for Fantastica experience (i.e. categories I2,O2,B2,S2) applicable to all guests sharing a cabin, including children (passengers from 3 to 17 Yo). The rates are subject to change and may vary without notice. This offer is valid on new bookings only, made between 3rd of December 2019 and 22nd of March 2020, valid on sailings from Summer 2020 and Winter 20/21. The offer is capacity controlled, subject to availability and confirmation by MSC Cruises. It is only combinable with MSC Voyagers Club discount, and not combinable with any other offer or MSC Discounts and/or Future Cruise Consultant Vouchers/Future Cruise Discount Vouchers, unless otherwise stated on ad-hoc promotional material. During the Wave "Best Promo " Campaign, for sailings included, the promotion will be visible on the reservation system at the time of the booking under the "BEST PROMO Cruise Only", "BEST PROMO Fly & Cruise" price descriptions. Only bookings taken under before mentioned Price Descriptions will receive the complimentary Premium Drinks Package when selecting the Fantastica Experience (I2,O2,B2 or S2). The Premium Drinks Package allows the guests to enjoy whilst on board, unlimited consumption of all drinks priced up to 10 €/12 $. This offer includes a wide range of cocktails, spirits, liqueurs, aperitifs, wines by the glass, draught and bottled beers, sodas, fruit juices, bottled mineral water, energy drinks, classic and special coffee drinks, hot chocolate delights and organic tea. The offer is valid in all on board bars, as well as the self-service buffet and restaurants, including speciality restaurants. This PREMIUM DRINKS package is for personal use only and valid for one booking at a time. The ID card issued with the package is non-transferrable. Abusing the terms of the package may result in the service being withdrawn and the remaining days not being refunded.The price of the package applies to each day of the cruise except for the day of disembarkation; the package cannot be purchased on a daily basis. Once activated on board, the package cannot be terminated and refunded. The package must be booked by all guests occupying the same cabin, or travelling together and wishing enjoy their meals at the same table, including minors who must book the Child version of the package. The package is not mandatory for infants under 3 years old (i.e. who have not yet reached their 3rd birthday). The following items are not included in the package: tobacco, souvenir glasses, ice cream menu, retail items, minibar and room service." The rates for the family cabins (FLP, FPO, FPB, FLA, FMB and FMO) and the rates for Bella cabins (I1, O1 and B1) do not include Premium Drinks Package, only the complimentary "water and hot drinks" in the standard restaurants. The offer can be withdrawn at any time without notice. 3rd and 4th berth guests pay the usual applicable rate. Flights and any other add-ons will be available at the current selling rates, payable by all guests under the same booking. Guests travelling on different Experiences will be subject to restrictions on dining arrangements. Single Supplement 100%. Promotional details, fares and itineraries were correct at time of publish but can be changed/withdrawn at any time without notice. All offers are applicable to new bookings only. E&OE