Home »
Royal Caribbean Cruises from Southampton in 2018 & 2019
Royal Caribbean Cruises from Southampton in 2018 & 2019
All Inclusive Is Back
Explore the World like never before with great offers on selected 2018/2019 sailings. Sink your teeth into St Petersburg's cultural delights and drink down the sun, sea and sights in the glorious Mediterranean, Or travel across the pond to the Caribbean and slip straight into your sun lounger on the incredible beaches overlooking the crystal clear waters. Whether you're after a short break or a longer holiday, Royal Caribbean have you covered.
Book a selected sailing from Southampton by 2nd July 2018 and receive a Deluxe Drinks Package for two, Onboard Wi-Fi & Pre-paid Gratuities*!

In 2018, choose either Independence of the Seas or Navigator of the Seas, sailing roundtrip from the UK, offering their award-winning services and amenities, on a fabulous range of itineraries. Explore Europe in 2018, from the breathtaking beaches of the Mediterranean and iconic cities including Rome, Barcelona, Paris and Florence, to the splendour of Scandinavia, their European sailings offer guests the best of the best.
Independence of the Seas
Offering a host of spectacular destinations in the Mediterranean and beyond, Independence of the Seas® includes fantastic features like the FlowRider® surf simulator, Royal Promenade and H20 Zone. And after a multi-million pound makeover, Independence of the Seas® will boast even more firsts-at-sea as of summer 2018. Some of the exciting new activities you're are guaranteed to relish are a fabulous Trampoline Park, a Laser Tag arena, a mind-boggling Escape Room, and wild Waterslides! Over half a million people have already enjoyed a holiday onboard this incredible ship. Don't miss your chance to experience it for yourself - direct from the UK.
Navigator of the Seas...
With stunning features including a miniature golf course, FlowRider® surf simulator, the signature Royal Caribbean Rock Wall, the groundbreaking virtual balconies and the delicious new dining venue Sabor Modern Mexican, guests are guaranteed some truly incredible experiences onboard Navigator of the Seas®, no matter where in the world they visit.

WELCOME BACK TO EXPLORER OF THE SEAS® IN 2019!
Last seen in Southampton in 2015, Explorer of the Seas® returns to UK shores in 2019 and will be offering a fantastic range of itineraries to Northern Europe, the Norwegian Fjords, Mediterranean and Canary Islands.
Onboard she boasts fantastic features including the FlowRider® surf simulator, outdoor cinema screen, and that's in addition to rock climbing, ice skating, basketball, mini golf, table tennis and more!
Whether you're sound asleep or getting ready for a night on the town, you'll find yourself at home no matter where you are in the world in comfortable, spacious accommodation, including the revolutionary virtual balconies in interior rooms.
Of course, there are delicious dining choices onboard... fresh sushi, juicy steak, a rustic Italian feast or just a good old-fashioned hamburger – no matter what you're in the mood for, you'll find it – and lot's more besides.
Don't forget to treat yourself to an indulgent treatment at the blissful Vitality at Sea spa, or relax in the sun-filled tranquillity of the adults-only solarium - you are on holiday after all!
NOTE:: Guarantee stateroom bookings in Z, ZI, Y, YO, XN, X, XB, W & WS categories are excluded from this promotion. ALL promotional discounts have been included in the fares shown on this website.

2018 Royal Caribbean cruises from Southampton
Royal Caribbean International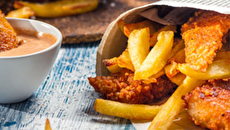 Independence of the Seas
30th Jun 2018 - 14 Nights
Mediterranean Cities
Inside
£CALL
Outside
£CALL
Balcony
£CALL
Suite
£CALL
Royal Caribbean International
Navigator of the Seas
9th Jul 2018 - 13 Nights
Mediterranean Beaches
Book an eligible stateroom by 2nd July for FREE drinks, pre-paid gratuities & Wi-Fi - T&Cs apply
Inside
£CALL
Outside
£CALL
Balcony
£CALL
Suite
£CALL
Royal Caribbean International
Independence of the Seas
14th Jul 2018 - 14 Nights
Mediterranean Highlights
Book an eligible stateroom by 2nd July for FREE drinks, pre-paid gratuities & Wi-Fi - T&Cs apply
Inside
£CALL
Outside
£CALL
Balcony
£CALL
Suite
£CALL
Royal Caribbean International
Navigator of the Seas
22nd Jul 2018 - 7 Nights
Spain, France & Portugal
Book an eligible stateroom by 2nd July for FREE drinks, pre-paid gratuities & Wi-Fi - T&Cs apply
Inside
£CALL
Outside
£CALL
Balcony
£CALL
Suite
£CALL
Royal Caribbean International
Independence of the Seas
28th Jul 2018 - 8 Nights
Norwegian Fjords
Book an eligible stateroom by 2nd July for FREE drinks, pre-paid gratuities & Wi-Fi - T&Cs apply
Inside
£CALL
Outside
£CALL
Balcony
£CALL
Suite
£CALL
Royal Caribbean International
Navigator of the Seas
29th Jul 2018 - 14 Nights
Mediterranean Adventure
Book an eligible stateroom by 2nd July for FREE drinks, pre-paid gratuities & Wi-Fi - T&Cs apply
Inside
£CALL
Outside
£CALL
Balcony
£2597
Suite
£CALL
Royal Caribbean International
Independence of the Seas
5th Aug 2018 - 6 Nights
France & Spain
Book an eligible stateroom by 2nd July for FREE drinks, pre-paid gratuities & Wi-Fi - T&Cs apply
Inside
£CALL
Outside
£CALL
Balcony
£CALL
Suite
£CALL
Royal Caribbean International
Independence of the Seas
11th Aug 2018 - 14 Nights
Mediterranean Beaches
Book an eligible stateroom by 2nd July for FREE drinks, pre-paid gratuities & Wi-Fi - T&Cs apply
Inside
£1568
Outside
£1568
Balcony
£1764
Suite
£2254
Royal Caribbean International
Navigator of the Seas
12th Aug 2018 - 14 Nights
Mediterranean Tour
Book an eligible stateroom by 2nd July for FREE drinks, pre-paid gratuities & Wi-Fi - T&Cs apply
Inside
£1568
Outside
£1764
Balcony
£1960
Suite
£3926
Royal Caribbean International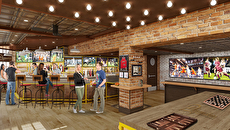 Independence of the Seas
25th Aug 2018 - 3 Nights
Taste of Paris & Bruges
Inside
£CALL
Outside
£CALL
Balcony
£CALL
Suite
£999
Royal Caribbean International
Navigator of the Seas
26th Aug 2018 - 7 Nights
Northern European Cities
Book an eligible stateroom by 2nd July for FREE drinks, pre-paid gratuities & Wi-Fi - T&Cs apply
Inside
£686
Outside
£CALL
Balcony
£CALL
Suite
£1617
Royal Caribbean International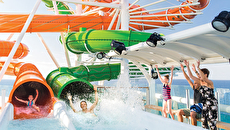 Independence of the Seas
28th Aug 2018 - 3 Nights
Royal Experience
Inside
£CALL
Outside
£CALL
Balcony
£CALL
Suite
£949
Royal Caribbean International
Independence of the Seas
31st Aug 2018 - 8 Nights
Norwegian Fjords
Book an eligible stateroom by 2nd July for FREE drinks, pre-paid gratuities & Wi-Fi - T&Cs apply
Inside
£882
Outside
£1029
Balcony
£1274
Suite
£1862
Royal Caribbean International
Navigator of the Seas
2nd Sep 2018 - 14 Nights
Mediterranean Beaches
Book an eligible stateroom by 2nd July for FREE drinks, pre-paid gratuities & Wi-Fi - T&Cs apply
Inside
£1372
Outside
£CALL
Balcony
£2960
Suite
£4214
Royal Caribbean International
Independence of the Seas
8th Sep 2018 - 14 Nights
Canaries Adventure
Book an eligible stateroom by 2nd July for FREE drinks, pre-paid gratuities & Wi-Fi - T&Cs apply
Inside
£1666
Outside
£1734
Balcony
£2058
Suite
£8526
Royal Caribbean International
Navigator of the Seas
16th Sep 2018 - 14 Nights
Italian Mediterranean
Book an eligible stateroom by 2nd July for FREE drinks, pre-paid gratuities & Wi-Fi - T&Cs apply
Inside
£1764
Outside
£CALL
Balcony
£CALL
Suite
£2842
Royal Caribbean International
Independence of the Seas
22nd Sep 2018 - 14 Nights
Mediterranean Highlights
Book an eligible stateroom by 2nd July for FREE drinks, pre-paid gratuities & Wi-Fi - T&Cs apply
Inside
£CALL
Outside
£1666
Balcony
£2156
Suite
£2891
Royal Caribbean International
Navigator of the Seas
30th Sep 2018 - 12 Nights
Canaries & North Africa
Book an eligible stateroom by 2nd July for FREE drinks, pre-paid gratuities & Wi-Fi - T&Cs apply
Inside
£1628
Outside
£CALL
Balcony
£2477
Suite
£5362
Royal Caribbean International
Independence of the Seas
6th Oct 2018 - 14 Nights
Canaries Adventure
Book an eligible stateroom by 2nd July for FREE drinks, pre-paid gratuities & Wi-Fi - T&Cs apply
Inside
£1470
Outside
£1470
Balcony
£1862
Suite
£3430
Royal Caribbean International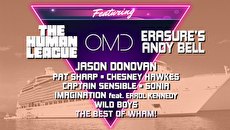 Navigator of the Seas
12th Oct 2018 - 3 Nights
THROWBACK - The 80s Festival At Sea
Inside
£CALL
Outside
£CALL
Balcony
£CALL
Suite
£CALL
Royal Caribbean International
Navigator of the Seas
19th Oct 2018 - 7 Nights
Spain & France
Book an eligible stateroom by 2nd July for FREE drinks, pre-paid gratuities & Wi-Fi - T&Cs apply
Inside
£686
Outside
£735
Balcony
£735
Suite
£1029
Royal Caribbean International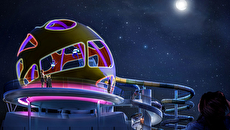 Independence of the Seas
20th Oct 2018 - 5 Nights
French & Dutch Adventure
Inside
£569
Outside
£CALL
Balcony
£629
Suite
£949
Royal Caribbean International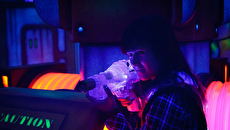 Independence of the Seas
25th Oct 2018 - 3 Nights
Taste of Paris & Bruges
Inside
£419
Outside
£439
Balcony
£459
Suite
£649
Royal Caribbean International
Navigator of the Seas
26th Oct 2018 - 10 Nights
Sunshine in the Canaries
Book an eligible stateroom by 2nd July for FREE drinks, pre-paid gratuities & Wi-Fi - T&Cs apply
Inside
£1581
Outside
£CALL
Balcony
£1274
Suite
£2798
Royal Caribbean International
Independence of the Seas
28th Oct 2018 - 14 Nights
Caribbean Transatlantic
Inside
£932
Outside
£1079
Balcony
£1569
Suite
£1862
Royal Caribbean International
Navigator of the Seas
5th Nov 2018 - 13 Nights
U.S. East Coast Transatlantic
Inside
£735
Outside
£735
Balcony
£735
Suite
£1274
2019 Royal Caribbean Cruises from Southampton
Royal Caribbean International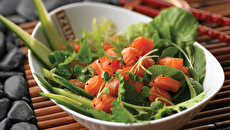 Explorer of the Seas
14th May 2019 - 10 Nights
Canary Islands
Book an eligible stateroom by 2nd July for FREE drinks, pre-paid gratuities & Wi-Fi - T&Cs apply
Inside
£2029
Outside
£2147
Balcony
£2480
Suite
£3313
Royal Caribbean International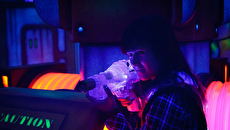 Independence of the Seas
18th May 2019 - 7 Nights
Northern European Cityscapes
Book an eligible stateroom by 2nd July for FREE drinks, pre-paid gratuities & Wi-Fi - T&Cs apply
Inside
£882
Outside
£980
Balcony
£1176
Suite
£1470
Royal Caribbean International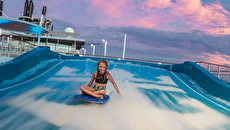 Explorer of the Seas
24th May 2019 - 7 Nights
France, Spain & Portugal
Book an eligible stateroom by 2nd July for FREE drinks, pre-paid gratuities & Wi-Fi - T&Cs apply
Inside
£1078
Outside
£1225
Balcony
£1470
Suite
£1862
Royal Caribbean International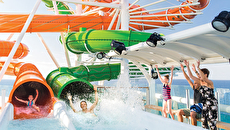 Independence of the Seas
25th May 2019 - 3 Nights
Royal Sampler
Inside
£409
Outside
£429
Balcony
£479
Suite
£609
Royal Caribbean International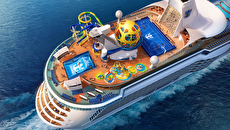 Independence of the Seas
28th May 2019 - 4 Nights
Cork
Inside
£449
Outside
£499
Balcony
£569
Suite
£809
Royal Caribbean International
Explorer of the Seas
31st May 2019 - 9 Nights
Norwegian Fjords
Book an eligible stateroom by 2nd July for FREE drinks, pre-paid gratuities & Wi-Fi - T&Cs apply
Inside
£1176
Outside
£1342
Balcony
£1691
Suite
£1960
Royal Caribbean International
Independence of the Seas
1st Jun 2019 - 14 Nights
Mediterranean Cities
Book an eligible stateroom by 2nd July for FREE drinks, pre-paid gratuities & Wi-Fi - T&Cs apply
Inside
£1960
Outside
£2352
Balcony
£2940
Suite
£3822
Royal Caribbean International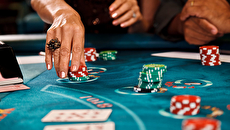 Explorer of the Seas
9th Jun 2019 - 14 Nights
Italian Mediterranean
Book an eligible stateroom by 2nd July for FREE drinks, pre-paid gratuities & Wi-Fi - T&Cs apply
Inside
£1695
Outside
£2058
Balcony
£2675
Suite
£3136
Royal Caribbean International
Independence of the Seas
15th Jun 2019 - 14 Nights
Italian Mediterranean
Book an eligible stateroom by 2nd July for FREE drinks, pre-paid gratuities & Wi-Fi - T&Cs apply
Inside
£2058
Outside
£2352
Balcony
£2959
Suite
£3822
Royal Caribbean International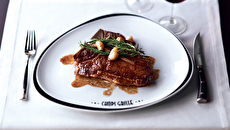 Explorer of the Seas
23rd Jun 2019 - 14 Nights
Scandinavia & Russia
Book an eligible stateroom by 2nd July for FREE drinks, pre-paid gratuities & Wi-Fi - T&Cs apply
Inside
£1666
Outside
£2058
Balcony
£2469
Suite
£3234
Royal Caribbean International
Independence of the Seas
29th Jun 2019 - 14 Nights
Canaries Adventure
Book an eligible stateroom by 2nd July for FREE drinks, pre-paid gratuities & Wi-Fi - T&Cs apply
Inside
£2254
Outside
£2450
Balcony
£2959
Suite
£3822
Royal Caribbean International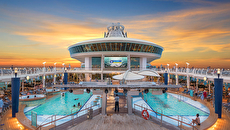 Explorer of the Seas
7th Jul 2019 - 14 Nights
Scandinavia & Russia
Book an eligible stateroom by 2nd July for FREE drinks, pre-paid gratuities & Wi-Fi - T&Cs apply
Inside
£1764
Outside
£2058
Balcony
£2528
Suite
£3430
Royal Caribbean International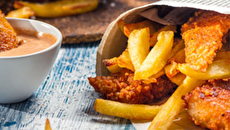 Independence of the Seas
13th Jul 2019 - 14 Nights
Italian Mediterranean
Book an eligible stateroom by 2nd July for FREE drinks, pre-paid gratuities & Wi-Fi - T&Cs apply
Inside
£2450
Outside
£2695
Balcony
£3136
Suite
£3822
Royal Caribbean International
Explorer of the Seas
21st Jul 2019 - 14 Nights
Mediterranean Adventure
Book an eligible stateroom by 2nd July for FREE drinks, pre-paid gratuities & Wi-Fi - T&Cs apply
Inside
£1960
Outside
£2254
Balcony
£2548
Suite
£3528
Royal Caribbean International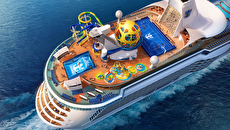 Independence of the Seas
27th Jul 2019 - 14 Nights
Mediterranean Beaches
Book an eligible stateroom by 2nd July for FREE drinks, pre-paid gratuities & Wi-Fi - T&Cs apply
Inside
£2646
Outside
£3087
Balcony
£3881
Suite
£5469
Royal Caribbean International
Explorer of the Seas
4th Aug 2019 - 14 Nights
Scandinavia & Russia
Book an eligible stateroom by 2nd July for FREE drinks, pre-paid gratuities & Wi-Fi - T&Cs apply
Inside
£1960
Outside
£2254
Balcony
£2548
Suite
£3528
Royal Caribbean International
Independence of the Seas
10th Aug 2019 - 14 Nights
Spanish Mediterranean
Book an eligible stateroom by 2nd July for FREE drinks, pre-paid gratuities & Wi-Fi - T&Cs apply
Inside
£2668
Outside
£2972
Balcony
£3619
Suite
£5059
Royal Caribbean International
Explorer of the Seas
18th Aug 2019 - 13 Nights
Mediterranean Tour
Book an eligible stateroom by 2nd July for FREE drinks, pre-paid gratuities & Wi-Fi - T&Cs apply
Inside
£2009
Outside
£2284
Balcony
£2715
Suite
£3695
Royal Caribbean International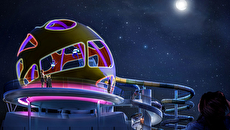 Independence of the Seas
24th Aug 2019 - 6 Nights
France & Spain
Book an eligible stateroom by 2nd July for FREE drinks, pre-paid gratuities & Wi-Fi - T&Cs apply
Inside
£1573
Outside
£1613
Balcony
£1892
Suite
£2676
Royal Caribbean International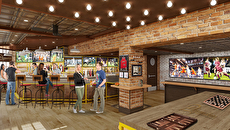 Independence of the Seas
30th Aug 2019 - 3 Nights
Royal Sampler
Inside
£399
Outside
£449
Balcony
£499
Suite
£649
Royal Caribbean International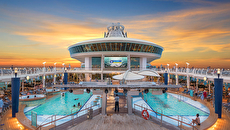 Explorer of the Seas
31st Aug 2019 - 13 Nights
Canaries & Azores
Book an eligible stateroom by 2nd July for FREE drinks, pre-paid gratuities & Wi-Fi - T&Cs apply
Inside
£1568
Outside
£1862
Balcony
£2450
Suite
£2940
Royal Caribbean International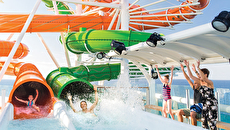 Independence of the Seas
2nd Sep 2019 - 12 Nights
Spanish Mediterranean
Book an eligible stateroom by 2nd July for FREE drinks, pre-paid gratuities & Wi-Fi - T&Cs apply
Inside
£1726
Outside
£1932
Balcony
£2589
Suite
£3559
Royal Caribbean International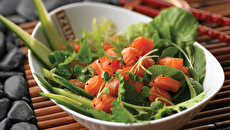 Explorer of the Seas
13th Sep 2019 - 8 Nights
Norwegian Fjords
Book an eligible stateroom by 2nd July for FREE drinks, pre-paid gratuities & Wi-Fi - T&Cs apply
Inside
£1225
Outside
£1372
Balcony
£1685
Suite
£2009
Royal Caribbean International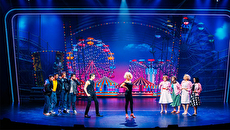 Independence of the Seas
14th Sep 2019 - 12 Nights
Canaries Adventure
Book an eligible stateroom by 2nd July for FREE drinks, pre-paid gratuities & Wi-Fi - T&Cs apply
Inside
£1636
Outside
£1744
Balcony
£2491
Suite
£3412
Royal Caribbean International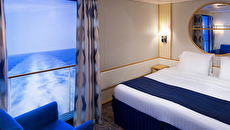 Explorer of the Seas
21st Sep 2019 - 14 Nights
Italian Mediterranean
Book an eligible stateroom by 2nd July for FREE drinks, pre-paid gratuities & Wi-Fi - T&Cs apply
Inside
£1686
Outside
£1892
Balcony
£2343
Suite
£3470
Royal Caribbean International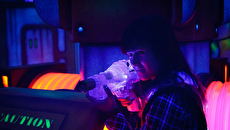 Independence of the Seas
26th Sep 2019 - 12 Nights
Mediterranean Cities
Book an eligible stateroom by 2nd July for FREE drinks, pre-paid gratuities & Wi-Fi - T&Cs apply
Inside
£1568
Outside
£1685
Balcony
£2205
Suite
£2744
Royal Caribbean International
Explorer of the Seas
5th Oct 2019 - 13 Nights
Canaries & North Africa
Book an eligible stateroom by 2nd July for FREE drinks, pre-paid gratuities & Wi-Fi - T&Cs apply
Inside
£CALL
Outside
£CALL
Balcony
£CALL
Suite
£CALL
Royal Caribbean International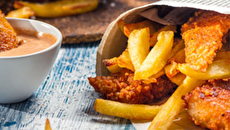 Independence of the Seas
8th Oct 2019 - 11 Nights
Canaries Adventure
Book an eligible stateroom by 2nd July for FREE drinks, pre-paid gratuities & Wi-Fi - T&Cs apply
Inside
£1489
Outside
£1666
Balcony
£1979
Suite
£2646
Royal Caribbean International
Explorer of the Seas
18th Oct 2019 - 2 Nights
A Royal Experience
Inside
£259
Outside
£289
Balcony
£339
Suite
£479
Royal Caribbean International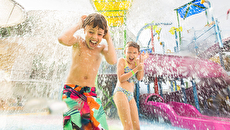 Independence of the Seas
19th Oct 2019 - 7 Nights
France, Spain & Portugal
Book an eligible stateroom by 2nd July for FREE drinks, pre-paid gratuities & Wi-Fi - T&Cs apply
Inside
£915
Outside
£1052
Balcony
£1336
Suite
£1826
Royal Caribbean International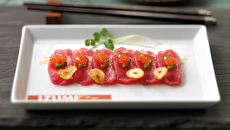 Explorer of the Seas
20th Oct 2019 - 5 Nights
Spain & France
Inside
£429
Outside
£469
Balcony
£569
Suite
£749
Royal Caribbean International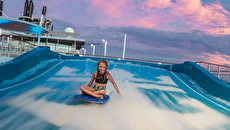 Explorer of the Seas
25th Oct 2019 - 11 Nights
Sunshine in the Canaries
Book an eligible stateroom by 2nd July for FREE drinks, pre-paid gratuities & Wi-Fi - T&Cs apply
Inside
£1372
Outside
£1475
Balcony
£1940
Suite
£2695
Royal Caribbean International
Independence of the Seas
26th Oct 2019 - 14 Nights
Caribbean Transatlantic
Inside
£1118
Outside
£1402
Balcony
£1676
Suite
£2803
Royal Caribbean International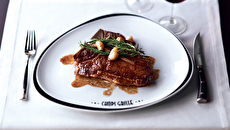 Explorer of the Seas
5th Nov 2019 - 14 Nights
Southern Caribbean Transatlantic
Inside
£1118
Outside
£1402
Balcony
£1735
Suite
£2803

T&C's: Promotion is applicable to new bookings of eligible staterooms (guarantee stateroom bookings in categories Z, ZI, Y, YO, XN, X, XB, W & WS GTY are excluded) made between 8th May 2018 and 2nd July 2018 on selected sailings of 6 nights or more departing between 1st July 2018 and 31st December 2019 ("Eligible Bookings").
All Inclusive Drinks Package (First & Second Stateroom Guests Only)
The All Inclusive (Deluxe Beverage Package/Royal Refreshment Soda Package) promotion will be applied to the 1st & 2nd guests booked in each stateroom.
The All Inclusive offer includes the Deluxe Beverage package for adults or the Royal Refreshment Soda package for persons under the applicable drinking age.
The minimum drinking age for all alcoholic beverages on Royal Caribbean ships sailing from North America & Canada is 21 yrs at the time of sailing and elsewhere is 18 yrs to comply with applicable laws. The Royal Refreshment Soda Package will be applied to all applicable guests under the minimum drinking age.
A guest's age is established upon embarkation (beginning of the cruise). Passenger date of birth information must be provided at the time of booking before the drinks package will be applied. This is a legal requirement and we reserve the right to withdraw the package if guests do not meet the qualifying criteria. Please drink responsibly.
All Inclusive Refreshment Package (Third and Fourth Stateroom Guests Only)
The Refreshment Beverage Package is only applicable to any third and fourth guests booked in Inside, Ocean View, Balcony or Suite stateroom category, if over the age of two years. The Refreshment Package includes selected individual non-alcoholic beverage items up to $12 (retail value) available on-board, including premium coffee, premium tea, bottled water, juices, smoothies, non-alcoholic cocktails, fountain soda beverages and a Coca-Cola souvenir cup (subject to availability).
Voom Surf & Stream Wifi Package (per stateroom) - Balcony & Suite categories only.
The Voom Surf & Stream Internet Wifi Package is applicable to the 1st guest in the stateroom only. The Voom Surf & Stream Internet Wifi Package will allow the guest to browse the web, check email, and share photos, plus the capability to stream movies and music and connect using video chat apps on 1 device for the duration of the cruise.
Internet packages are non-transferrable and guests must comply with the ships terms and conditions of use. Due to the nature of the internet, we cannot guarantee specific levels of performance for internet access. Use of Voom internet must not be illegal or infringe the rights of any other person. All internet use must be in accordance with our Internet Terms of Use Policy.
Free Gratuities – selected ex-UK sailings only
Eligible bookings on selected sailings from Southampton will receive free Pre-Paid Gratuities for each guest in the stateroom. This will be applied to the booking within 1-2 weeks of the booking creation. The Free Gratuities offer has no cash value, is not redeemable for cash, cannot be transferred to another booking and will not be applied to any expenditure in any onboard casino.
Many guests wish to reward exceptional service during their cruise by providing additional gratuities. Guests may do so by providing an additional gratuity to their SeaPass® onboard account or a cash gratuity at their discretion. An 18% service charge is automatically added to beverages, mini-bar items, spa & salon purchases as well as speciality dining products, including packages, classes and brunches. This is not included within the Free Gratuities offer.
" Promotional details, fares and itineraries were correct at time of publish but can be changed/withdrawn at any time without notice. All offers are applicable to new bookings only. E&OE