Home »
Royal Caribbean Cruises from Southampton in 2019 & 2020
Royal Caribbean Cruises from Southampton 2019 & 2020
UPGRADE YOUR STAYCATION
Why settle for cloudy skies this summer when you can upgrade your staycation to a sun-soaked, action packed, European culture-trip of a lifetime? The best part? You can do this directly from Southampton and set sail to Europe for 7 nights from £499pp. With Royal Caribbean's lowest priced rooms and unmissable itineraries there's never been a better time to cruise from the UK.

#Thisishowtoholiday.
Eligible bookings only, T&Cs apply.

Get in early and get up to £1,000 off your cruise fare on selected 2020 sailings.
From awe-inspiring architecture in Europe, to island hopping in the Caribbean from one day to the next, with a whole load of thrills and chills along the way. Let Royal Caribbean show you the best the world has to offer.

Don't hang about, book now.
In 2019, choose either Independence of the Seas or Explorer of the Seas, sailing roundtrip from the UK, offering their award-winning services and amenities, on a fabulous range of itineraries. Explore Europe in 2019, from the breathtaking beaches of the Mediterranean and iconic cities including Rome, Barcelona, Paris and Florence, to the splendour of Scandinavia, their European sailings offer guests the best of the best.
Independence of the Seas
Offering a host of spectacular destinations in the Mediterranean and beyond, Independence of the Seas® includes fantastic features like the FlowRider® surf simulator, Royal Promenade and H20 Zone. And after a multi-million pound makeover, Independence of the Seas® boasts even more firsts-at-sea. Some of the exciting new activities you're are guaranteed to relish are a fabulous Trampoline Park, a Laser Tag arena, a mind-boggling Escape Room, and wild Waterslides! Over half a million people have already enjoyed a holiday onboard this incredible ship. Don't miss your chance to experience it for yourself - direct from the UK.
Explorer of the Seas®
Last seen in Southampton in 2015, Explorer of the Seas® returns to UK shores in 2019 and will be offering a fantastic range of itineraries to Northern Europe, the Norwegian Fjords, Mediterranean and Canary Islands.
Onboard she boasts fantastic features including the FlowRider® surf simulator, outdoor cinema screen, and that's in addition to rock climbing, ice skating, basketball, mini golf, table tennis and more!
Whether you're sound asleep or getting ready for a night on the town, you'll find yourself at home no matter where you are in the world in comfortable, spacious accommodation, including the revolutionary virtual balconies in interior rooms.
Of course, there are delicious dining choices onboard... fresh sushi, juicy steak, a rustic Italian feast or just a good old-fashioned hamburger – no matter what you're in the mood for, you'll find it – and lot's more besides.
Don't forget to treat yourself to an indulgent treatment at the blissful Vitality at Sea spa, or relax in the sun-filled tranquillity of the adults-only solarium - you are on holiday after all!
WELCOME BACK TO ANTHEM OF THE SEAS® IN 2020
Royal Caribbean's highly innovative Quantum class ship, Anthem of the Seas - one the most technologically advanced cruise ships ever to be based in Europe - is returning to Southampton in Summer 2020!
Anthem of the Seas will call Southampton home throughout Summer 2020 and is expected to offer cruises to the shores of Northern Europe, the Canary Islands and the Mediterranean.
Boasting an incredible range of ground-breaking features she's the hottest ticket of the season.
The Quantum class of ships introduced more game-changing "firsts at sea" such as a skydiving experience and the North Star, an engineering marvel featuring a jewel like capsule that extends 300 feet above the ocean and over the sides of the ship to deliver 360-degree views for guests.
Cutting-edge transformative venues include the largest indoor sports and entertainment complex at sea with bumper cars, roller skating and more; and the cruise line's largest and most advanced staterooms ever. These new, larger staterooms enable innovation in design, storage and comfort including the industry's first virtual balconies.
NOTE:: Guarantee stateroom bookings in Z, ZI, Y, YO, XN, X, XB, W & WS GTY categories are excluded from promotions. ALL promotional discounts have been included in the fares shown on this website.

2019 Royal Caribbean Cruises from Southampton
Royal Caribbean International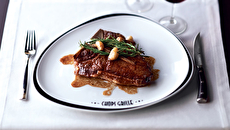 Explorer of the Seas
23rd Jun 2019 - 14 Nights
Scandinavia & Russia
Inside
£CALL
Outside
£CALL
Balcony
£CALL
Suite
£CALL
Royal Caribbean International
Independence of the Seas
29th Jun 2019 - 14 Nights
Canaries Adventure
Inside
£CALL
Outside
£CALL
Balcony
£CALL
Suite
£CALL
Royal Caribbean International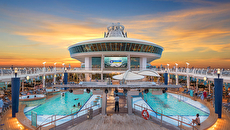 Explorer of the Seas
7th Jul 2019 - 14 Nights
Scandinavia & Russia
Inside
£CALL
Outside
£CALL
Balcony
£CALL
Suite
£CALL
Royal Caribbean International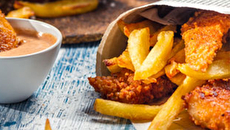 Independence of the Seas
13th Jul 2019 - 14 Nights
Italian Mediterranean
Inside
£CALL
Outside
£CALL
Balcony
£CALL
Suite
£CALL
Royal Caribbean International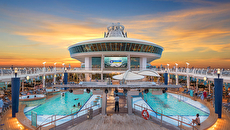 Explorer of the Seas
21st Jul 2019 - 14 Nights
Mediterranean Adventure
Inside
£CALL
Outside
£CALL
Balcony
£CALL
Suite
£CALL
Royal Caribbean International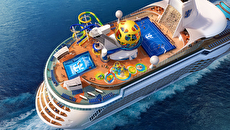 Independence of the Seas
27th Jul 2019 - 14 Nights
Mediterranean Beaches
Inside
£CALL
Outside
£CALL
Balcony
£CALL
Suite
£CALL
Royal Caribbean International
Explorer of the Seas
4th Aug 2019 - 14 Nights
Scandinavia & Russia
Inside
£CALL
Outside
£5145
Balcony
£2156
Suite
£2851
Royal Caribbean International
Independence of the Seas
10th Aug 2019 - 14 Nights
Spanish Mediterranean
Inside
£1274
Outside
£1470
Balcony
£1764
Suite
£3773
Royal Caribbean International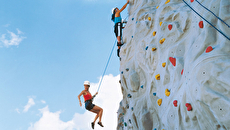 Explorer of the Seas
18th Aug 2019 - 13 Nights
Mediterranean Tour
Inside
£1127
Outside
£1225
Balcony
£1421
Suite
£2205
Royal Caribbean International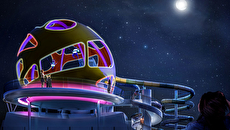 Independence of the Seas
24th Aug 2019 - 6 Nights
France & Spain
Inside
£CALL
Outside
£882
Balcony
£1029
Suite
£1421
Royal Caribbean International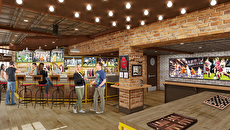 Independence of the Seas
30th Aug 2019 - 3 Nights
Royal Sampler
Inside
£770
Outside
£600
Balcony
£659
Suite
£879
Royal Caribbean International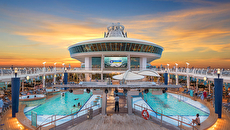 Explorer of the Seas
31st Aug 2019 - 13 Nights
Canaries & Azores
Inside
£1029
Outside
£1205
Balcony
£1460
Suite
£1911
Royal Caribbean International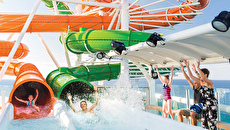 Independence of the Seas
2nd Sep 2019 - 12 Nights
Spanish Mediterranean
Inside
£1029
Outside
£1274
Balcony
£CALL
Suite
£4067
Royal Caribbean International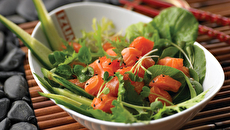 Explorer of the Seas
13th Sep 2019 - 8 Nights
Norwegian Fjords
Inside
£CALL
Outside
£CALL
Balcony
£CALL
Suite
£CALL
Royal Caribbean International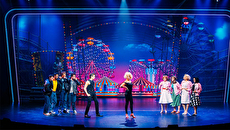 Independence of the Seas
14th Sep 2019 - 12 Nights
Canaries Adventure
Inside
£1176
Outside
£1421
Balcony
£1911
Suite
£3724
Royal Caribbean International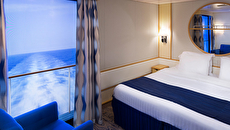 Explorer of the Seas
21st Sep 2019 - 14 Nights
Italian Mediterranean
Inside
£1078
Outside
£1430
Balcony
£1646
Suite
£3087
Royal Caribbean International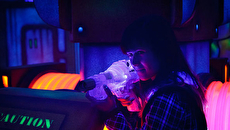 Independence of the Seas
26th Sep 2019 - 12 Nights
Mediterranean Cities
Inside
£931
Outside
£1078
Balcony
£1323
Suite
£1960
Royal Caribbean International
Explorer of the Seas
5th Oct 2019 - 6 Nights
France & Spain
Inside
£490
Outside
£735
Balcony
£588
Suite
£980
Royal Caribbean International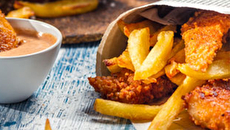 Independence of the Seas
8th Oct 2019 - 11 Nights
Canaries Adventure
Inside
£980
Outside
£1078
Balcony
£1421
Suite
£2058
Royal Caribbean International
Explorer of the Seas
11th Oct 2019 - 3 Nights
80s Throwback Festival at Sea
Inside
£CALL
Outside
£CALL
Balcony
£CALL
Suite
£CALL
Royal Caribbean International
Explorer of the Seas
14th Oct 2019 - 4 Nights
STAGES - The Musical Theatre Festival At Sea
Inside
£CALL
Outside
£CALL
Balcony
£CALL
Suite
£CALL
Royal Caribbean International
Explorer of the Seas
18th Oct 2019 - 7 Nights
Dutch & French Adventure
Inside
£539
Outside
£588
Balcony
£686
Suite
£1078
Royal Caribbean International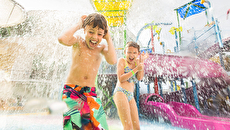 Independence of the Seas
19th Oct 2019 - 7 Nights
France, Spain & Portugal
Inside
£637
Outside
£784
Balcony
£882
Suite
£1176
Royal Caribbean International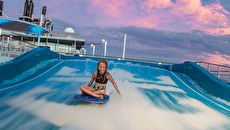 Explorer of the Seas
25th Oct 2019 - 11 Nights
Sunshine in the Canaries
Inside
£931
Outside
£960
Balcony
£1274
Suite
£1715
Royal Caribbean International
Independence of the Seas
26th Oct 2019 - 14 Nights
Caribbean Transatlantic
Inside
£686
Outside
£784
Balcony
£1274
Suite
£2058
Royal Caribbean International
Explorer of the Seas
5th Nov 2019 - 14 Nights
Southern Caribbean Transatlantic
Inside
£617
Outside
£744
Balcony
£960
Suite
£1813
Royal Caribbean International
Anthem of the Seas
15th May 2020 - 8 Nights
Spain & Portugal
Inside
£1176
Outside
£1274
Balcony
£1568
Suite
£2156
Royal Caribbean International
Anthem of the Seas
23rd May 2020 - 6 Nights
France & Spain
Inside
£1078
Outside
£1176
Balcony
£1470
Suite
£2058
Royal Caribbean International
Anthem of the Seas
29th May 2020 - 8 Nights
Northern Europe Cities
Inside
£1176
Outside
£1323
Balcony
£1568
Suite
£2391
Royal Caribbean International
Anthem of the Seas
6th Jun 2020 - 14 Nights
Italian Mediterranean
Inside
£2156
Outside
£2254
Balcony
£2744
Suite
£3753
Royal Caribbean International
Anthem of the Seas
20th Jun 2020 - 8 Nights
Spain & Portugal
Inside
£1274
Outside
£1372
Balcony
£1666
Suite
£2254
Royal Caribbean International
Anthem of the Seas
28th Jun 2020 - 13 Nights
Mediterranean Beaches
Inside
£2352
Outside
£2646
Balcony
£2940
Suite
£3920
Royal Caribbean International
Anthem of the Seas
11th Jul 2020 - 8 Nights
France & Spain
Inside
£1372
Outside
£1470
Balcony
£1764
Suite
£2352
Royal Caribbean International
Anthem of the Seas
19th Jul 2020 - 14 Nights
Discover The Canaries
Inside
£2450
Outside
£2577
Balcony
£3136
Suite
£4410
Royal Caribbean International
Anthem of the Seas
2nd Aug 2020 - 14 Nights
Mediterranean Beaches
Inside
£2646
Outside
£2842
Balcony
£3234
Suite
£4410
Royal Caribbean International
Anthem of the Seas
16th Aug 2020 - 14 Nights
Italian Mediterranean
Inside
£2646
Outside
£2763
Balcony
£3155
Suite
£4410
Royal Caribbean International
Anthem of the Seas
30th Aug 2020 - 7 Nights
France & Spain
Inside
£1274
Outside
£1372
Balcony
£1666
Suite
£2254
Royal Caribbean International
Anthem of the Seas
6th Sep 2020 - 14 Nights
Discover The Canaries
Inside
£2254
Outside
£2548
Balcony
£3038
Suite
£4312
Royal Caribbean International
Anthem of the Seas
4th Oct 2020 - 13 Nights
Italian Mediterranean
Inside
£1960
Outside
£2058
Balcony
£2744
Suite
£3626
Royal Caribbean International
Anthem of the Seas
17th Oct 2020 - 10 Nights
Sunshine In The Canaries
Inside
£1764
Outside
£1960
Balcony
£2254
Suite
£3028
Royal Caribbean International
Anthem of the Seas
27th Oct 2020 - 5 Nights
Half Term Paris & Bilbao
Inside
£784
Outside
£882
Balcony
£1068
Suite
£1499
Royal Caribbean International
Anthem of the Seas
1st Nov 2020 - 12 Nights
Transatlantic
Inside
£1127
Outside
£1303
Balcony
£1666
Suite
£2567

T&C's: The promotion is applicable to new bookings made between Monday 3rd June and Monday 1st July 2019 on selected sailings of 6 nights or more departing between 1st January 2020 and 31st December 2020. Guarantee stateroom bookings in ZI, YO, XB, XN, & WS categories are included from this promotion. This promotion excludes Dubai sailings and Dubai repositioning sailings.

$1000 saving per stateroom Eligible bookings of:
(i) Balcony staterooms & Suites will receive a saving of £1,000 per stateroom
(ii) Interior and ocean view staterooms will receive a saving of £500 per stateroom
Saving will be applied by entering the promotional code: EARLYBIRD in the promotional code box during the booking process or by quoting the promotion code to your travel agent / call centre agent.
General
The promotion is not combinable with Travel Agent Rates, Cruise and Stay Packages, Interline Rates, Net Tour Op Rates, Gross Tour Op Rates, Friends & Family, Interline (unless otherwise stated) or any form of Non-Revenue price programs such as, but not limited to Seminars at Sea, Perishable Inventory & Complimentary prize winner staterooms.
This promotion is only combinable, with Crown & Anchor Discounts, Tescos Clubcard bookings, the benefits offered by booking onboard via our Future Cruise Consultants (Reserved or Open Bookings) and Future Cruise Certificates only and is not combinable with any other offer.
Code is only valid for new bookings and can only be redeemed once.
The promotional code is not transferable.
Code must be redeemed by 11.59pm on Monday 1 July 2019 at the time of booking.
Options will not be permitted to be held during the Promotion Period.
Bookings that are created within the stated campaign period but that subsequently move to either a lower price program and/or non-applicable ship & sailing date will not retain the benefits of this promotion.
Bookings created prior to this promotion that wish to access the new benefits of this offer will have to cancel existing booking and make a new booking. Bookings that are cancelled shall be subject to prevailing cancellation charges.
Promoter's standard booking terms and conditions will apply, and are available to view at http://www.royalcaribbean.co.uk/terms-and-conditions. For general booking terms and conditions, guarantee exclusions, cancellation charges & other information and full terms and conditions please refer to the Royal Caribbean 2019-20 second edition brochure, contact your travel agent or visit www.royalcaribbean.co.uk.
Promoter reserves the right to cancel, suspend and/or modify this promotion, or any part of it, if any fraud, technical failures, a change in applicable law or any other factor beyond Promoter's reasonable control impairs the integrity or proper functioning of this promotion, as determined by Promoter in its sole discretion. All fares shown on this website are per person, based on two adults sharing, and include all promotional discount (total fare for two, divided by two is shown). Promotional details, fares and itineraries were correct at time of publish and may be changed/withdrawn at any time. E&OE