Home »
Princess Cruises | Sailings From Southampton
Princess Cruises | 2018/19 Sailings From Southampton
Europe beckons you in 2018/19 with glorious history, fabled cities and spellbinding beauty. In the shadows of epic monuments, you could discover storybook towns hidden behind medieval walls, timeless gems and a taste of la dolce vita. Cruise to Europe's most enchanting ports of call and discover with Princess the lands of legends and kings.

Discover the 2019 Princess Cruises sailings here
Take a look at the great range of Princess Cruises sailings from Southampton below. If you would like to view the itinerary and latest fares click the blue 'View Details' button. If you would like more information and the latest availability click on the red 'Enquire Now' button.

Princess Cruises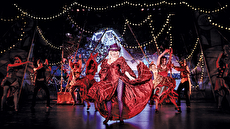 Royal Princess
1st May 2018 - 12 Nights
British Isles (with Dublin Overnight)
Inside
£CALL
Outside
£CALL
Balcony
£CALL
Suite
£CALL
Princess Cruises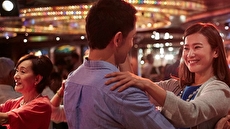 Sapphire Princess
5th May 2018 - 7 Nights
Spain & France
Inside
£588
Outside
£CALL
Balcony
£CALL
Suite
£CALL
Princess Cruises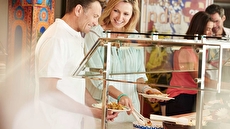 Sapphire Princess
12th May 2018 - 14 Nights
Mediterranean Adventurer
Inside
£980
Outside
£CALL
Balcony
£CALL
Suite
£CALL
Princess Cruises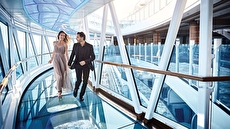 Royal Princess
13th May 2018 - 12 Nights
British Isles (with Dublin Overnight)
Inside
£882
Outside
£CALL
Balcony
£CALL
Suite
£CALL
Princess Cruises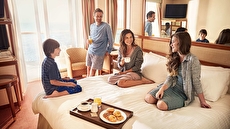 Royal Princess
25th May 2018 - 12 Nights
British Isles (with Kirkwall)
Inside
£999
Outside
£CALL
Balcony
£1149
Suite
£5414
Princess Cruises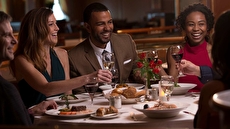 Sapphire Princess
26th May 2018 - 7 Nights
Scandinavia
Inside
£CALL
Outside
£901
Balcony
£1107
Suite
£CALL
Princess Cruises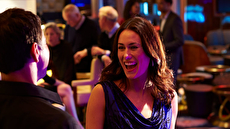 Sapphire Princess
2nd Jun 2018 - 14 Nights
Baltic Heritage
Inside
£CALL
Outside
£2009
Balcony
£2430
Suite
£CALL
Princess Cruises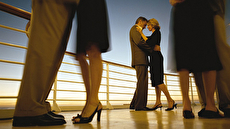 Royal Princess
6th Jun 2018 - 12 Nights
British Isles
Inside
£980
Outside
£CALL
Balcony
£1161
Suite
£6090
Princess Cruises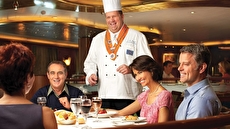 Sapphire Princess
16th Jun 2018 - 7 Nights
Norwegian Fjords & Summer Solstice
Inside
£686
Outside
£784
Balcony
£980
Suite
£1372
Princess Cruises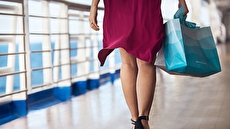 Royal Princess
18th Jun 2018 - 12 Nights
British Isles (with Kirkwall)
Inside
£882
Outside
£CALL
Balcony
£931
Suite
£CALL
Princess Cruises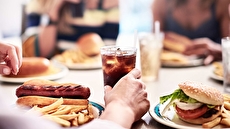 Sapphire Princess
23rd Jun 2018 - 14 Nights
Land of the Midnight Sun
Inside
£1058
Outside
£1176
Balcony
£1666
Suite
£CALL
Princess Cruises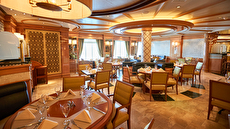 Royal Princess
30th Jun 2018 - 12 Nights
British Isles (with Dublin Overnight)
Inside
£882
Outside
£CALL
Balcony
£931
Suite
£CALL
Princess Cruises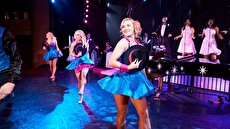 Sapphire Princess
7th Jul 2018 - 14 Nights
Baltic Heritage
Inside
£980
Outside
£1078
Balcony
£1470
Suite
£1960
Princess Cruises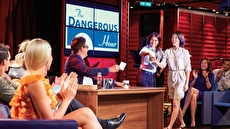 Royal Princess
12th Jul 2018 - 12 Nights
British Isles
Inside
£882
Outside
£CALL
Balcony
£931
Suite
£4900
Princess Cruises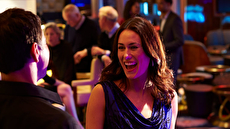 Sapphire Princess
21st Jul 2018 - 7 Nights
Norwegian Fjords
Inside
£637
Outside
£686
Balcony
£980
Suite
£1911
Princess Cruises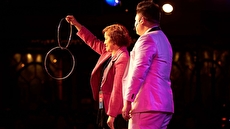 Royal Princess
24th Jul 2018 - 12 Nights
British Isles
Inside
£882
Outside
£CALL
Balcony
£931
Suite
£5782
Princess Cruises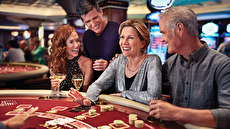 Sapphire Princess
28th Jul 2018 - 14 Nights
Mediterranean Adventure
Inside
£980
Outside
£1078
Balcony
£1470
Suite
£1764
Princess Cruises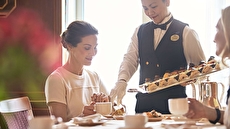 Royal Princess
5th Aug 2018 - 12 Nights
British Isles
Inside
£1112
Outside
£CALL
Balcony
£1259
Suite
£5845
Princess Cruises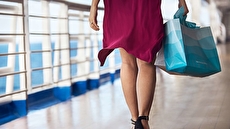 Sapphire Princess
11th Aug 2018 - 7 Nights
Norwegian Fjords
Inside
£833
Outside
£882
Balcony
£1078
Suite
£1254
Princess Cruises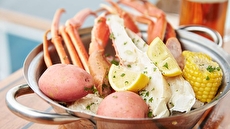 Royal Princess
17th Aug 2018 - 12 Nights
British Isles
Inside
£1078
Outside
£CALL
Balcony
£1225
Suite
£CALL
Princess Cruises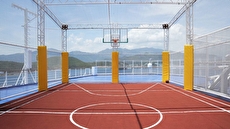 Sapphire Princess
18th Aug 2018 - 14 Nights
Land of the Midnight Sun
Inside
£1666
Outside
£1792
Balcony
£CALL
Suite
£5384
Princess Cruises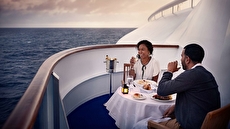 Royal Princess
29th Aug 2018 - 12 Nights
British Isles (with Kirkwall)
Inside
£1078
Outside
£CALL
Balcony
£1225
Suite
£CALL
Princess Cruises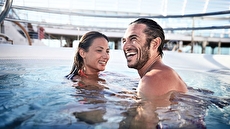 Royal Princess
29th Aug 2018 - 27 Nights
British Isles & Norway Grand Adventure
Inside
£2940
Outside
£CALL
Balcony
£3847
Suite
£4641
Princess Cruises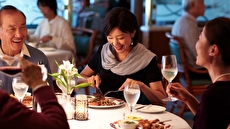 Sapphire Princess
1st Sep 2018 - 7 Nights
Scandinavia
Inside
£CALL
Outside
£833
Balcony
£882
Suite
£CALL
Princess Cruises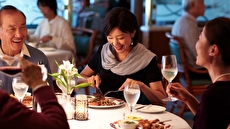 Sapphire Princess
8th Sep 2018 - 14 Nights
Baltic Heritage
Inside
£980
Outside
£1078
Balcony
£1470
Suite
£1960
Princess Cruises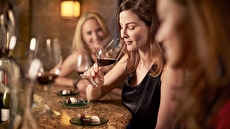 Royal Princess
10th Sep 2018 - 15 Nights
Norway & Atlantic Passage
Inside
£1372
Outside
£CALL
Balcony
£1656
Suite
£2450
Princess Cruises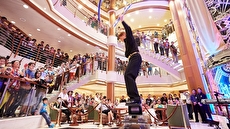 Sapphire Princess
22nd Sep 2018 - 14 Nights
Mediterranean Interlude
Inside
£931
Outside
£1029
Balcony
£1470
Suite
£CALL
Princess Cruises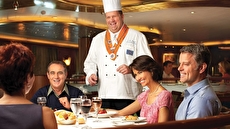 Sapphire Princess
6th Oct 2018 - 3 Nights
Channel Islands Sampler
Inside
£359
Outside
£379
Balcony
£459
Suite
£499
Princess Cruises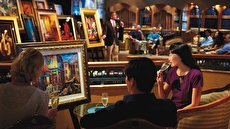 Sapphire Princess
9th Oct 2018 - 12 Nights
Canary Islands
Inside
£1078
Outside
£1176
Balcony
£1861
Suite
£2156
Princess Cruises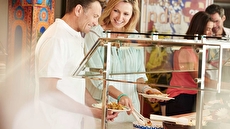 Sapphire Princess
21st Oct 2018 - 10 Nights
European Explorer
Inside
£936
Outside
£1034
Balcony
£1328
Suite
£1671
Princess Cruises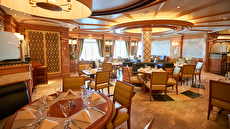 Sapphire Princess
21st Oct 2018 - 38 Nights
European Grand Adventure
Inside
£CALL
Outside
£4371
Balcony
£5356
Suite
£6243
Princess Cruises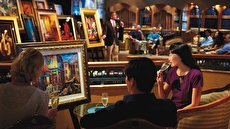 Sapphire Princess
21st Oct 2018 - 27 Nights
London to Dubai Grand Adventure
Inside
£3038
Outside
£3479
Balcony
£4018
Suite
£6027
Princess Cruises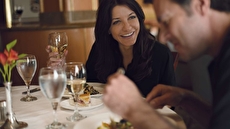 Sapphire Princess
16th Apr 2019 - 11 Nights
Canary Islands
Fantastic discounted drinks packages & 5% LOW deposit available when you book by 30 April 2018
Inside
£1225
Outside
£1323
Balcony
£1715
Suite
£1960
Princess Cruises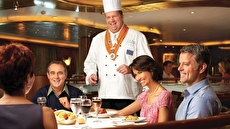 Sapphire Princess
27th Apr 2019 - 7 Nights
Scandinavia
Fantastic discounted drinks packages & 5% LOW deposit available when you book by 30 April 2018
Inside
£749
Outside
£849
Balcony
£1049
Suite
£1299
Princess Cruises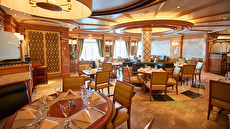 Sapphire Princess
4th May 2019 - 14 Nights
Baltic Heritage
Fantastic discounted drinks packages & 5% LOW deposit available when you book by 30 April 2018
Inside
£1519
Outside
£1617
Balcony
£2156
Suite
£2548
Princess Cruises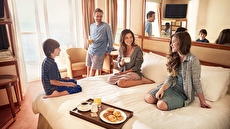 Sapphire Princess
25th May 2019 - 7 Nights
Spain & France
Fantastic discounted drinks packages & 5% LOW deposit available when you book by 30 April 2018
Inside
£931
Outside
£980
Balcony
£1127
Suite
£1372
Princess Cruises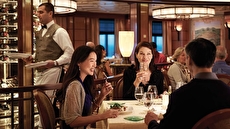 Sapphire Princess
15th Jun 2019 - 14 Nights
Land of The Midnight Sun
Fantastic discounted drinks packages & 5% LOW deposit available when you book by 30 April 2018
Inside
£1764
Outside
£1911
Balcony
£2548
Suite
£3136
Princess Cruises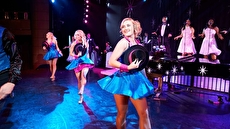 Sapphire Princess
29th Jun 2019 - 7 Nights
Scandinavia
Fantastic discounted drinks packages & 5% LOW deposit available when you book by 30 April 2018
Inside
£980
Outside
£1078
Balcony
£1274
Suite
£1470
Princess Cruises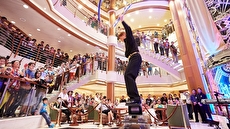 Sapphire Princess
6th Jul 2019 - 7 Nights
Norwegian Fjords
Fantastic discounted drinks packages & 5% LOW deposit available when you book by 30 April 2018
Inside
£1029
Outside
£1078
Balcony
£1323
Suite
£1519
Princess Cruises
Sapphire Princess
13th Jul 2019 - 14 Nights
Iceland & Norway
Fantastic discounted drinks packages & 5% LOW deposit available when you book by 30 April 2018
Inside
£1764
Outside
£1911
Balcony
£2548
Suite
£3234
Princess Cruises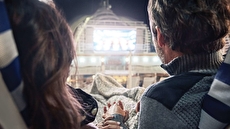 Sapphire Princess
27th Jul 2019 - 14 Nights
Mediterranean Explorer
Fantastic discounted drinks packages & 5% LOW deposit available when you book by 30 April 2018
Inside
£1764
Outside
£1911
Balcony
£2352
Suite
£2793
Princess Cruises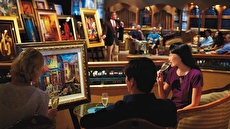 Sapphire Princess
10th Aug 2019 - 7 Nights
Norwegian Fjords
Fantastic discounted drinks packages & 5% LOW deposit available when you book by 30 April 2018
Inside
£1029
Outside
£1078
Balcony
£1323
Suite
£1519
Princess Cruises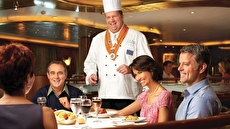 Sapphire Princess
17th Aug 2019 - 14 Nights
Mediterranean Adventurer
Fantastic discounted drinks packages & 5% LOW deposit available when you book by 30 April 2018
Inside
£1715
Outside
£1911
Balcony
£2303
Suite
£2744
Princess Cruises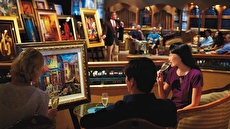 Sapphire Princess
31st Aug 2019 - 14 Nights
Baltic Heritage
Fantastic discounted drinks packages & 5% LOW deposit available when you book by 30 April 2018
Inside
£1764
Outside
£1911
Balcony
£2450
Suite
£3087
Princess Cruises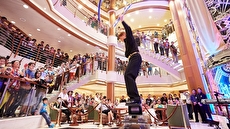 Sapphire Princess
14th Sep 2019 - 24 Nights
Canada & New England
Fantastic discounted drinks packages & 5% LOW deposit available when you book by 30 April 2018
Inside
£2450
Outside
£2940
Balcony
£4508
Suite
£5390
Princess Cruises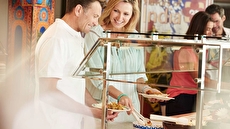 Sapphire Princess
8th Oct 2019 - 11 Nights
Canary Islands
Fantastic discounted drinks packages & 5% LOW deposit available when you book by 30 April 2018
Inside
£1225
Outside
£1323
Balcony
£1813
Suite
£2058
Princess Cruises
Sapphire Princess
19th Oct 2019 - 12 Nights
Search for the Northern Lights
Fantastic discounted drinks packages & 5% LOW deposit available when you book by 30 April 2018
Inside
£1568
Outside
£1764
Balcony
£2254
Suite
£2842
Princess Cruises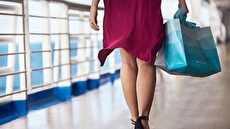 Sapphire Princess
31st Oct 2019 - 10 Nights
European Explorer
Fantastic discounted drinks packages & 5% LOW deposit available when you book by 30 April 2018
Inside
£1234
Outside
£1391
Balcony
£1979
Suite
£2342
Princess Cruises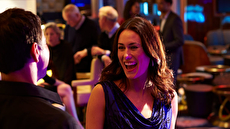 Sapphire Princess
31st Oct 2019 - 26 Nights
London to Dubai Grand Adventure
Fantastic discounted drinks packages & 5% LOW deposit available when you book by 30 April 2018
Inside
£2567
Outside
£2900
Balcony
£4106
Suite
£4988
Princess Cruises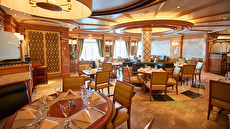 Sapphire Princess
31st Oct 2019 - 37 Nights
Indian Ocean & Europe Grand Adventure
Fantastic discounted drinks packages & 5% LOW deposit available when you book by 30 April 2018
Inside
£3528
Outside
£4008
Balcony
£5733
Suite
£7016

T&Cs: Prices shown are subject to availability based upon 2 adults sharing the lowest available grade within the stateroom type specified and include Taxes, Fees and Port Expenses. Prices and availability are correct at time of publish, and may go up or down. 5% low deposit for all passengers - 2018 Offer is available from until 28th February 2018, and 2019 Offer is available from until 30th April 2018 - both apply to selected sailings included in this campaign only. This will not be combinable with any other offers. Discounted Premier Beverage Package applies to Sapphire Princess cruises sailing roundtrip from Southampton in 2019 - subject to availability on new bookings made by 28 Apr 2018 and applies to 1st and 2nd guests only. The discounted beverage package (including service charge) is part of the cruise fare so has no refund value. Find out more about the Premier Beverage Package at princess.com/pdp.
E&OE