Home »
Norwegian Cruise Line from Southampton in 2017 & 2018
Norwegian Cruise Line from Southampton in 2017 & 2018
For the first time ever, Norwegian Cruise Line will have five ships sailing European waters in 2017 and 2018, including a series of cruises from Southampton on board Norwegian Jade.
NOW PREMIUM ALL INCLUSIVE!
What's Included?
DRINKS - For adults a wide choice of premium alcoholic beverages – from spirits and draft or bottled beer, wines by the glass and cocktails to alcohol-free beer, soft drinks and juices in all bars, lounges and restaurants at any time throughout your cruise. Children and adolescents are offered unlimited juices, soft drinks and water.
SPECIALITY COFFEE - Selected Lavazza speciality coffees, served in all the restaurants during meal times, plus a bottle of water per person per day provided in your stateroom.
GRATUITIES - Service charge and all tips related to all-inclusive services.
And if you upgrade to The Haven by Norwegian®
SPECIALITY DINING - Gourmet dining package valid in these global speciality restaurants: Cagney's Steakhouse, Teppanyaki, Le Bistro, La Cucina, Margaritaville and Moderno Churrascaria.
INTERNET - 250 minutes free WiFi per Suite.
SPENDING MONEY - US $ 100 on-board spending money per Suite.
Norwegian Jade recently emerged from an extensive multi-million pound refurbishment where she received enhancements to every part of the onboard experience, many public spaces, and all staterooms. Norwegian Jade's extensive enhancements come just in time for her highly anticipated summer 2017 season, with cruises available from Southampton. She'll return to Southampton in 2018, and continue to dazzle.
Guests cruising on board will be able to enjoy:
• Two NEW restaurants:
-O'Sheehan's Bar & Grill - 24hr pub-style restaurant
-The Pit Stop - pollside 1950s-style American Diner
• A new home for Moderno Churrascaria & additional seating in Cagney's Steakhouse.
• Fresh décor and furnishings in La Cucina, Teppanyaki, Jasmine Garden and the Garden Café.
• NEW Bliss Ultra Lounge - nightclub venue
• NEW Sugarcane Mojito Bar - cocktails
• Complete redesign of the Spinnaker Lounge
• Fully refurbished accommodations featuring new carpets & furnishing, flat screen TVs and USB charging outlets.
• NEW cabanas in the Haven Courtyard & newly refinished pool.
You can view all of Norwegian Jade's cruises from Southampton in the list below.

Norwegian Cruise Line
Norwegian Jade
9th Aug 2017 - 10 Nights
Norwegian Fjords & Oslo
Inside
£1573
Outside
£CALL
Balcony
£CALL
Suite
£CALL
Norwegian Cruise Line
Norwegian Jade
19th Aug 2017 - 15 Nights
Norway, Iceland, & UK
Inside
£CALL
Outside
£2824
Balcony
£2883
Suite
£3059
Norwegian Cruise Line
Norwegian Jade
3rd Sep 2017 - 8 Nights
Northern Europe Cities
Inside
£1798
Outside
£1896
Balcony
£CALL
Suite
£CALL
Norwegian Cruise Line
Norwegian Jade
25th Sep 2017 - 11 Nights
Path of the Vikings
Inside
£2052
Outside
£2287
Balcony
£2531
Suite
£2678
Norwegian Cruise Line
Norwegian Jade
25th Apr 2018 - 9 Nights
France & Iberia
Inside
£1397
Outside
£1612
Balcony
£2082
Suite
£2336
Norwegian Cruise Line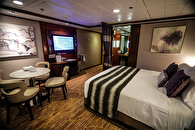 Norwegian Jade
4th May 2018 - 12 Nights
British Isles
Inside
£1827
Outside
£2033
Balcony
£2707
Suite
£3000
Norwegian Cruise Line
Norwegian Jade
16th May 2018 - 9 Nights
France & Iberia
Inside
£1368
Outside
£1612
Balcony
£2023
Suite
£2336
Norwegian Cruise Line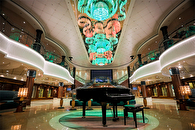 Norwegian Jade
25th May 2018 - 14 Nights
Norway, Iceland & UK
Inside
£2248
Outside
£2619
Balcony
£3333
Suite
£3792
Norwegian Cruise Line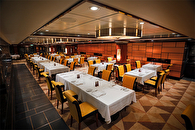 Norwegian Jade
8th Jun 2018 - 9 Nights
Norwegian Fjords
Inside
£1485
Outside
£1691
Balcony
£2160
Suite
£2502
Norwegian Cruise Line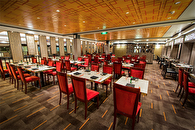 Norwegian Jade
17th Jun 2018 - 12 Nights
Norway & North Cape
Inside
£2130
Outside
£2424
Balcony
£2971
Suite
£3391
Norwegian Cruise Line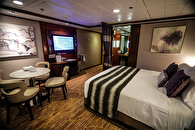 Norwegian Jade
29th Jun 2018 - 2 Nights
Cruise to Hamburg
Inside
£339
Outside
£379
Balcony
£419
Suite
£459
Norwegian Cruise Line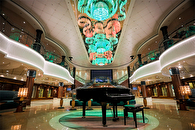 Norwegian Jade
25th Aug 2018 - 9 Nights
Norwegian Fjords
Inside
£1446
Outside
£1651
Balcony
£2199
Suite
£2502
Norwegian Cruise Line
Norwegian Jade
3rd Sep 2018 - 14 Nights
Norway, Iceland & UK
Inside
£2091
Outside
£2502
Balcony
£3167
Suite
£3587
Norwegian Cruise Line
Norwegian Jade
17th Sep 2018 - 12 Nights
British Isles
Inside
£1788
Outside
£2042
Balcony
£2541
Suite
£2932
Norwegian Cruise Line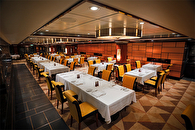 Norwegian Jade
29th Sep 2018 - 16 Nights
Path of the Vikings
Inside
£1779
Outside
£1974
Balcony
£2609
Suite
£2942
T&C's: Promotional details, fares and itineraries were correct at time of publish but can be changed/withdrawn at any time without notice. E&OE