Home »
MSC Cruises from Southampton
MSC Cruises from Southampton in 2019 & 2020

MSC Cruises offer a number of voyages from Southampton in 2019 and 2020 to fabulous European destinations.
In 2019 and 2020 you can experience MSC Preziosa, a luxurious eco-ship, featuring a classic design and detailed craftsmanship of our ships include a real stone piazza and spectacular features such as sweeping Swarovski crystal grand staircases and a magical 'infinity' pool. In addition the award-winning MSC Aurea Spa brings you the only Balinese Spa at sea and their massages and ultramodern beauty treatments including a sauna, Turkish bath, fitness centre, thalassotherapy room and relaxation area are truly unique. And the secluded luxury of MSC Yacht Club, a ship-within-a-ship of exclusive suites, butler service, dedicated facilities and private decks - all offer privileged access to the world-class leisure on board, including a full-gaming casino and Broadway-scale theatre.

THE MOST FANTASTICA EXPERIENCE
There are plenty of reasons to book a cruise with MSC all thanks to the dual promotion; ''The Most Fantastica Experience' and 'Bella Brings Best Value'! During this spectacular promotion you are being offered the power of choice dependant on your own preference; you can either opt for the very lowest price or the hassle free drinks included promotion.

These unmissable offers are wrapped into one very exciting promotion; low pricing with the MSC Bella Experience or a complimentary premium drinks package with the MSC Fantastica Experience.

MSC Cruises Bella Experience offers spectacular value plus the opportunity to enjoy most of the ships facilities; gourmet buffet open 20-hours a day, main restaurant dining, theatre shows, cutting-edge gym, children's clubs and all public areas and facilities.

'The most Fantastica experience' Or, why not take full advantage of the Fantastica Experience, and not only benefit from MSC Cruises newly formed Premium Drinks Package but also be treated to free 24-hour room service including daily delivery of a fresh continental breakfast to your cabin, a cabin situated on the upper decks, offering easy access to the lifts and public areas; also 50% off fitness classes and free language games and cooking classes for children.

These offers are available to cruises throughout summer 2019 and winter 2019/2020 seasons, meaning there's plenty of choice for planning your next big adventure.

Book by 17th March 2019!
You can view all of MSC Cruises from Southampton in the list below. If you would like to view the itinerary and latest fares click the blue 'View Details' button. If you would like more information and the latest availability click on the red 'Enquire Now' button.

MSC Cruises
MSC Bellissima
4th Mar 2019 - 8 Nights
United Kingdom, Spain, Portugal
Inside
£686
Outside
£CALL
Balcony
£921
Suite
£CALL
MSC Cruises

MSC Bellissima
4th Mar 2019 - 9 Nights
Mediterranean
Inside
£686
Outside
£803
Balcony
£1038
Suite
£CALL
MSC Cruises

MSC Bellissima
4th Mar 2019 - 10 Nights
Mediterranean
Inside
£784
Outside
£901
Balcony
£1656
Suite
£2244
MSC Cruises
MSC Bellissima
4th Mar 2019 - 5 Nights
Inaugural Cruise - Southampton to Lisbon
Inside
£CALL
Outside
£CALL
Balcony
£CALL
Suite
£CALL
MSC Cruises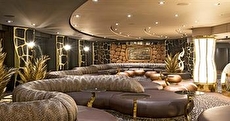 MSC Preziosa
30th Apr 2019 - 15 Nights
UK, France, Portugal, Spain, Netherlands, Germany
Inside
£1470
Outside
£CALL
Balcony
£2058
Suite
£CALL
MSC Cruises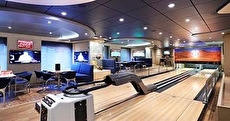 MSC Preziosa
15th May 2019 - 7 Nights
UK, Belgium, Netherlands, Germany, France
Inside
£627
Outside
£744
Balcony
£862
Suite
£CALL
MSC Cruises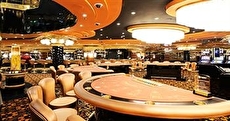 MSC Preziosa
21st Aug 2019 - 7 Nights
UK, Belgium, Netherlands, Germany, France
Inside
£833
Outside
£950
Balcony
£1068
Suite
£1332
MSC Cruises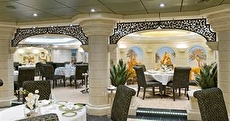 MSC Preziosa
28th Aug 2019 - 7 Nights
UK, Belgium, Netherlands, Germany, France
Inside
£725
Outside
£842
Balcony
£960
Suite
£1225
MSC Cruises
MSC Preziosa
4th Sep 2019 - 7 Nights
UK, Belgium, Netherlands, Germany, France
Inside
£627
Outside
£744
Balcony
£862
Suite
£1127
MSC Cruises
MSC Preziosa
11th Sep 2019 - 7 Nights
UK, Belgium, Netherlands, Germany, France
Inside
£639
Outside
£759
Balcony
£879
Suite
£1149
MSC Cruises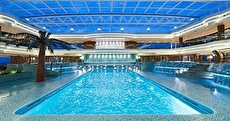 MSC Preziosa
18th Sep 2019 - 7 Nights
UK, Belgium, Netherlands, Germany, France
Inside
£725
Outside
£842
Balcony
£960
Suite
£1215
MSC Cruises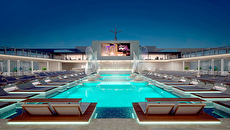 MSC Meraviglia
24th Sep 2019 - 14 Nights
United Kingdom, Iceland, Canada, United States
Inside
£911
Outside
£CALL
Balcony
£1715
Suite
£CALL
MSC Cruises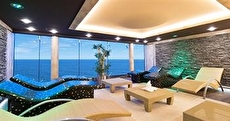 MSC Preziosa
25th Sep 2019 - 7 Nights
UK, Spain, Portugal, France, Italy
Inside
£686
Outside
£CALL
Balcony
£1019
Suite
£1303
MSC Cruises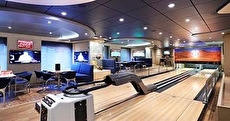 MSC Preziosa
22nd Apr 2020 - 14 Nights
Northern Europe, Spain & Portugal
Inside
£1176
Outside
£1313
Balcony
£1499
Suite
£2273
MSC Cruises
MSC Preziosa
6th May 2020 - 7 Nights
Northern Europe
Inside
£539
Outside
£588
Balcony
£686
Suite
£1332
MSC Cruises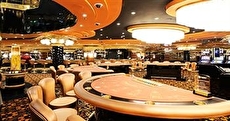 MSC Preziosa
13th May 2020 - 7 Nights
Northern Europe
Inside
£539
Outside
£588
Balcony
£686
Suite
£1332
MSC Cruises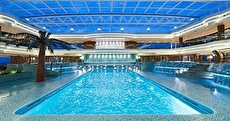 MSC Preziosa
2nd Sep 2020 - 14 Nights
Northern Europe, Spain & Portugal
Inside
£1274
Outside
£1411
Balcony
£1597
Suite
£2371
MSC Cruises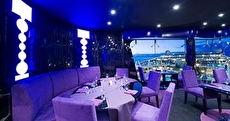 MSC Preziosa
16th Sep 2020 - 7 Nights
Northern Europe
Inside
£588
Outside
£637
Balcony
£735
Suite
£1381
MSC Cruises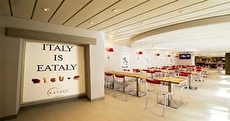 MSC Preziosa
23rd Sep 2020 - 7 Nights
Northern Europe
Inside
£588
Outside
£637
Balcony
£735
Suite
£1381
MSC Cruises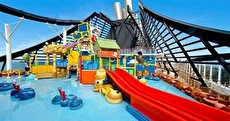 MSC Preziosa
30th Sep 2020 - 7 Nights
Northern Europe
Inside
£539
Outside
£588
Balcony
£686
Suite
£1332
MSC Cruises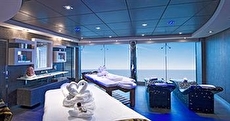 MSC Preziosa
7th Oct 2020 - 7 Nights
Northern Europe
Inside
£490
Outside
£539
Balcony
£637
Suite
£1283
MSC Cruises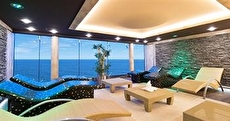 MSC Preziosa
14th Oct 2020 - 7 Nights
Northern Europe
Inside
£490
Outside
£539
Balcony
£637
Suite
£1283
T&Cs: BEST PROMO rates are per person based on double occupancy. The complimentary Premium Drinks Package is only for Fantastica experience (i.e. categories I2,O2,B2,S2) applicable to all guests sharing a cabin, including children (passengers from 3 to 17 Yo). The rates are subject to change and may vary without notice. This offer is valid on new bookings only, made between 12th of December 2018 and 17th of March 2019, valid on sailings from Summer 2019 and Winter 19/20 Programme. The offer is capacity controlled, subject to availability and confirmation by MSC Cruises. It is only combinable with MSC Voyagers Club discount, and not combinable with any other offer or MSC Discounts and/or Future Cruise Consultant Vouchers/Future Cruise Discount Vouchers, unless otherwise stated on ad-hoc promotional material. During the "Wave Best Promo" Campaign, for sailings included, the promotion will be visible on the reservation system at the time of the booking under the "BEST PROMO Cruise Only", "BEST PROMO FLY & Cruise" price descriptions. Only bookings taken under before mentioned Price Descriptions will receive the complimentary Premium Drinks Package when selecting the Fantastica Experience (I2,O2,B2 or S2). The Premium Drinks Package allows the guests to enjoy whilst on board, unlimited consumption of all drinks priced up to 10 €/12 $. This offer includes a wide range of cocktails, spirits, liqueurs, aperitifs, wines by the glass, draught and bottled beers, sodas, fruit juices, bottled mineral water, energy drinks, classic and special coffee drinks, hot chocolate delights and organic tea. The offer is valid in all on board bars, as well as the self-service buffet and restaurants, including speciality restaurants. This PREMIUM DRINKS package is for personal use only and valid for one booking at a time. The ID card issued with the package is non-transferrable. Abusing the terms of the package may result in the service being withdrawn and the remaining days not being refunded. The price of the package applies to each day of the cruise except for the day of disembarkation; the package cannot be purchased on a daily basis. Once activated on board, the package cannot be terminated and refunded. The package must be booked by all guests occupying the same cabin, or travelling together and wishing enjoy their meals at the same table, including minors who must book the Child version of the package. The package is not mandatory for infants under 3 years old (i.e. who have not yet reached their 3rd birthday). The following items are not included in the package: tobacco, souvenir glasses, ice cream menu, retail items, minibar and room service. " The rates for the family cabins (FLP, FPO, FPB, FLA, FMB and FMO) and the rates for Bella cabins (I1, O1 and B1) do not include All Inclusive drinks, only the complimentary "water and hot drinks" in the standard restaurants. The offer can be withdrawn at any time without notice. 3rd and 4th berth guests pay the usual applicable rate. Flights and any other add-ons will be available at the current selling rates, payable by all guests under the same booking. Guests travelling on different Experiences will be subject to restrictions on dining arrangements. Single Supplement 100%.
Promotional details, fares and itineraries were correct at time of publish but can be changed/withdrawn at any time without notice. All offers are applicable to new bookings only. E&OE