Home »
MSC Cruises from Southampton
MSC Cruises from Southampton in 2019 & 2020

MSC Cruises offer a number of voyages from Southampton in 2019 and 2020 to fabulous European destinations.
In 2019 and 2020 you can experience MSC Preziosa, a luxurious eco-ship, featuring a classic design and detailed craftsmanship of our ships include a real stone piazza and spectacular features such as sweeping Swarovski crystal grand staircases and a magical 'infinity' pool. In addition the award-winning MSC Aurea Spa brings you the only Balinese Spa at sea and their massages and ultramodern beauty treatments including a sauna, Turkish bath, fitness centre, thalassotherapy room and relaxation area are truly unique. And the secluded luxury of MSC Yacht Club, a ship-within-a-ship of exclusive suites, butler service, dedicated facilities and private decks - all offer privileged access to the world-class leisure on board, including a full-gaming casino and Broadway-scale theatre.
You can view all of MSC Cruises from Southampton in the list below. If you would like to view the itinerary and latest fares click the blue 'View Details' button. If you would like more information and the latest availability click on the red 'Enquire Now' button.

MSC Cruises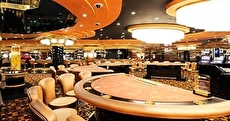 MSC Preziosa
21st Aug 2019 - 7 Nights
UK, Belgium, Netherlands, Germany, France
Inside
£735
Outside
£833
Balcony
£931
Suite
£1666
MSC Cruises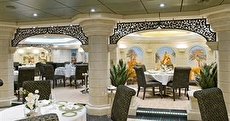 MSC Preziosa
28th Aug 2019 - 7 Nights
UK, Belgium, Netherlands, Germany, France
Inside
£637
Outside
£735
Balcony
£833
Suite
£1519
MSC Cruises
MSC Preziosa
4th Sep 2019 - 7 Nights
UK, Belgium, Netherlands, Germany, France
Inside
£588
Outside
£686
Balcony
£784
Suite
£1421
MSC Cruises
MSC Preziosa
11th Sep 2019 - 7 Nights
UK, Belgium, Netherlands, Germany, France
Inside
£CALL
Outside
£784
Balcony
£1185
Suite
£1087
MSC Cruises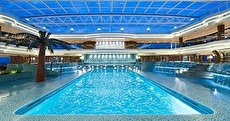 MSC Preziosa
18th Sep 2019 - 7 Nights
UK, Belgium, Netherlands, Germany, France
Inside
£637
Outside
£735
Balcony
£1215
Suite
£2097
MSC Cruises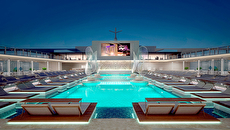 MSC Meraviglia
24th Sep 2019 - 14 Nights
United Kingdom, Iceland, Canada, United States
Inside
£911
Outside
£1127
Balcony
£1568
Suite
£CALL
MSC Cruises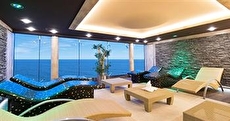 MSC Preziosa
25th Sep 2019 - 7 Nights
UK, Spain, Portugal, France, Italy
Inside
£637
Outside
£735
Balcony
£931
Suite
£1470
MSC Cruises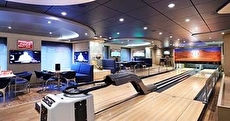 MSC Preziosa
22nd Apr 2020 - 14 Nights
UK, France, Portugal, Spain, Netherlands, Germany
Inside
£1176
Outside
£1313
Balcony
£1499
Suite
£2273
MSC Cruises
MSC Preziosa
6th May 2020 - 7 Nights
United Kingdom, Belgium, Netherlands, Germany
Inside
£539
Outside
£588
Balcony
£686
Suite
£1332
MSC Cruises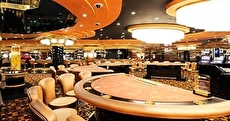 MSC Preziosa
13th May 2020 - 7 Nights
United Kingdom, Belgium, Netherlands, Germany
Inside
£568
Outside
£588
Balcony
£686
Suite
£1332
MSC Cruises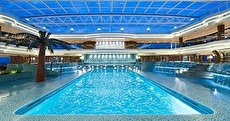 MSC Preziosa
2nd Sep 2020 - 14 Nights
UK, France, Portugal, Spain, Netherlands, Germany
Inside
£1274
Outside
£1411
Balcony
£1597
Suite
£2371
MSC Cruises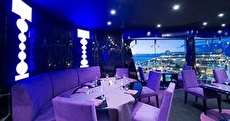 MSC Preziosa
16th Sep 2020 - 7 Nights
United Kingdom, Belgium, Netherlands, Germany
Inside
£588
Outside
£637
Balcony
£735
Suite
£1381
MSC Cruises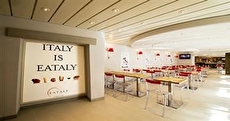 MSC Preziosa
23rd Sep 2020 - 7 Nights
United Kingdom, Belgium, Netherlands, Germany
Inside
£588
Outside
£637
Balcony
£735
Suite
£1381
MSC Cruises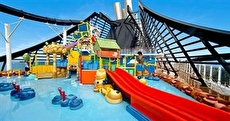 MSC Preziosa
30th Sep 2020 - 7 Nights
United Kingdom, Belgium, Netherlands, Germany
Inside
£568
Outside
£CALL
Balcony
£686
Suite
£1332
MSC Cruises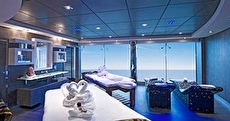 MSC Preziosa
7th Oct 2020 - 7 Nights
United Kingdom, Belgium, Netherlands, Germany
Inside
£CALL
Outside
£CALL
Balcony
£637
Suite
£1283
MSC Cruises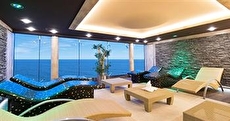 MSC Preziosa
14th Oct 2020 - 7 Nights
United Kingdom, Belgium, Netherlands, Germany
Inside
£CALL
Outside
£588
Balcony
£637
Suite
£1283
T&Cs: Promotional details, fares and itineraries were correct at time of publish but can be changed/withdrawn at any time without notice. All offers are applicable to new bookings only. E&OE