Home »
Celebrity Cruises from Southampton
Celebrity Cruises : Discover Modern Luxury from Southampton in 2018 and 2019.
With more modern luxury for less, the grass is greener on Celebrity Cruises! If you appreciate impeccable service, attention to detail and love to get adventurous with food then the perfect ship for you could be Celebrity Silhouette. The dining choices onboard are fantastic, abundant and incredibly innovative... from the exquisite Murano's restaurant (equivalent to Michelin star standard) to the iPad menus and surprising offerings of Qsine. In fact it's one of the things we rave about, seeing as most of our team have been onboard... well that and the spectacular Lawn Club (perfect for a picnic at sea!) or the AquaClass staterooms giving you special access to the luxurious spa and dedicated restaurant Blu. Celebrity Silhouette will cruise from Southampton in 2018 & 2019, and she's just one of two ships in the Celebrity fleet to boast exclusive features like the Lawn Club Grill, Porch restaurant and Lawn Club Alcoves.
Not a soul here would hesitate in recommending this beautiful ship.

Enhance Your Time Onboard
Book an eligible Ocean View stateroom or above by 29 August 2018 and on selected sailings departing June 2018 through to April 2020, enjoy:
☆ A complimentary Classic Drinks Package for two, worth up to £1,400* ☆
☆ An unlimited Wi-Fi package for two, worth up to £460* ☆
☆ A free Soft Drinks Package and unlimited Wi-Fi for additional guests within the same stateroom, worth up to £456pp* ☆

PLUS...
On selected 2019 sailings you can also benefit from:
☆ $200 on board spending money per stateroom ☆
☆ Complimentary upgrade from Oceanview to Balcony (selected sailings) ☆
Don't Miss Celebrity EDGE!
In 2019 Celebrity EDGE will be sailing just the ONCE from Southampton. Set sail on 15 May 2019, on a journey to Rome (Civitavecchia), on board Celebrity Cruises' newest and most innovative ship yet!
NOTE: Any promotions are not applicable to Interior staterooms or Z, Y, X, XA, XC or W grade guarantee staterooms.
Take a look at the Celebrity Cruises sailings from Southampton below. If you would like to view the itinerary and latest fares click the blue 'View Details' button. If you would like more information and the latest availability click on the red 'Enquire Now' button.

Celebrity Cruises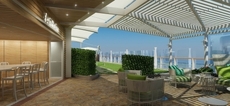 Celebrity Silhouette
1st Sep 2018 - 8 Nights
Norwegian Fjords Cruise
Book an eligible stateroom by 29 Aug for Complimentary Drinks Packages & unlimited Wi-Fi for guests 1 & 2. T&Cs apply
Inside
£CALL
Outside
£CALL
Balcony
£1940
Suite
£CALL
Celebrity Cruises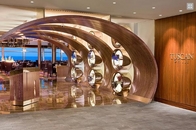 Celebrity Silhouette
9th Sep 2018 - 14 Nights
Western Mediterranean
Book an eligible stateroom by 29 Aug for Complimentary Drinks Packages & unlimited Wi-Fi for guests 1 & 2. T&Cs apply
Inside
£CALL
Outside
£CALL
Balcony
£CALL
Suite
£CALL
Celebrity Cruises
Celebrity Silhouette
23rd Sep 2018 - 14 Nights
Canaries & Azores
Book an eligible stateroom by 29 Aug for Complimentary Drinks Packages & unlimited Wi-Fi for guests 1 & 2. T&Cs apply
Inside
£CALL
Outside
£CALL
Balcony
£CALL
Suite
£5390
Celebrity Cruises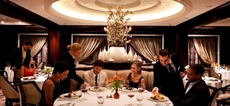 Celebrity Silhouette
7th Oct 2018 - 14 Nights
Canaries & Azores
Book an eligible stateroom by 29 Aug for Complimentary Drinks Packages & unlimited Wi-Fi for guests 1 & 2. T&Cs apply
Inside
£CALL
Outside
£2249
Balcony
£CALL
Suite
£4749
Celebrity Cruises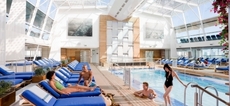 Celebrity Silhouette
21st Oct 2018 - 13 Nights
Canary Islands
Book an eligible stateroom by 29 Aug for Complimentary Drinks Packages & unlimited Wi-Fi for guests 1 & 2. T&Cs apply
Inside
£1372
Outside
£1372
Balcony
£1519
Suite
£3528
Celebrity Cruises
Celebrity Silhouette
3rd Nov 2018 - 15 Nights
Boston, Broadway & Bermuda
Inside
£931
Outside
£1058
Balcony
£1528
Suite
£3871
Celebrity Cruises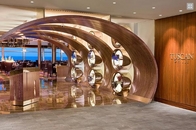 Celebrity Silhouette
27th Apr 2019 - 7 Nights
Norwegian Fjords
Book an eligible stateroom by 29 Aug for FREE Classic Drinks, Wi-Fi & $200 OBC! T&Cs apply
Inside
£833
Outside
£1274
Balcony
£1372
Suite
£2744
Celebrity Cruises
Celebrity Silhouette
4th May 2019 - 3 Nights
Amsterdam Overnight Mini Cruise
Inside
£449
Outside
£529
Balcony
£539
Suite
£899
Celebrity Cruises
Celebrity Silhouette
7th May 2019 - 12 Nights
Iceland & Ireland
Book an eligible stateroom by 29 Aug for FREE Classic Drinks, Wi-Fi & $200 OBC! T&Cs apply
Inside
£1225
Outside
£1862
Balcony
£2058
Suite
£3920
Celebrity Cruises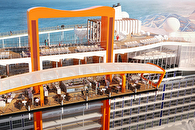 Celebrity Edge
15th May 2019 - 10 Nights
Iberian Peninsula
Book an eligible stateroom by 29 Aug for Complimentary Drinks Packages & unlimited Wi-Fi for guests 1 & 2. T&Cs apply
Inside
£1607
Outside
£2499
Balcony
£3087
Suite
£5458
Celebrity Cruises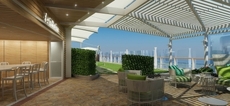 Celebrity Silhouette
19th May 2019 - 14 Nights
Scandinavia and Russia
Book an eligible stateroom by 29 Aug for FREE Classic Drinks, Wi-Fi & $200 OBC! T&Cs apply
Inside
£1323
Outside
£2009
Balcony
£2058
Suite
£4900
Celebrity Cruises
Celebrity Silhouette
2nd Jun 2019 - 14 Nights
Scandinavia and Russia
Book an eligible stateroom by 29 Aug for FREE Classic Drinks, Wi-Fi & $200 OBC! T&Cs apply
Inside
£1332
Outside
£2009
Balcony
£2058
Suite
£4606
Celebrity Cruises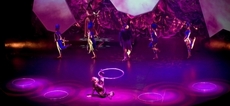 Celebrity Silhouette
16th Jun 2019 - 14 Nights
Scandinavia and Russia
Book an eligible stateroom by 29 Aug for FREE Classic Drinks, Wi-Fi & $200 OBC! T&Cs apply
Inside
£1372
Outside
£2009
Balcony
£2058
Suite
£4900
Celebrity Cruises
Celebrity Silhouette
30th Jun 2019 - 14 Nights
Scandinavia and Russia
Book an eligible stateroom by 29 Aug for FREE Classic Drinks, Wi-Fi & $200 OBC! T&Cs apply
Inside
£1362
Outside
£2009
Balcony
£2156
Suite
£4410
Celebrity Cruises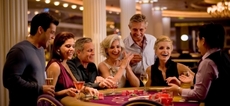 Celebrity Silhouette
14th Jul 2019 - 14 Nights
Scandinavia and Russia
Book an eligible stateroom by 29 Aug for FREE Classic Drinks, Wi-Fi & $200 OBC! T&Cs apply
Inside
£1470
Outside
£2205
Balcony
£2352
Suite
£5390
Celebrity Cruises
Celebrity Silhouette
28th Jul 2019 - 14 Nights
Western Mediterranean
Book an eligible stateroom by 29 Aug for FREE Classic Drinks, Wi-Fi & $200 OBC! T&Cs apply
Inside
£1617
Outside
£2499
Balcony
£2665
Suite
£5390
Celebrity Cruises
Celebrity Silhouette
11th Aug 2019 - 14 Nights
Iceland and Ireland
Book an eligible stateroom by 29 Aug for FREE Classic Drinks, Wi-Fi & $200 OBC! T&Cs apply
Inside
£1783
Outside
£2646
Balcony
£2646
Suite
£CALL
Celebrity Cruises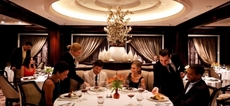 Celebrity Silhouette
25th Aug 2019 - 7 Nights
Norway Fjord
Book an eligible stateroom by 29 Aug for FREE Classic Drinks, Wi-Fi & $200 OBC! T&Cs apply
Inside
£1029
Outside
£1470
Balcony
£1470
Suite
£2940
Celebrity Cruises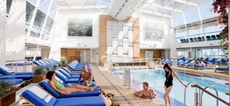 Celebrity Silhouette
1st Sep 2019 - 7 Nights
Norway Fjord
Book an eligible stateroom by 29 Aug for FREE Classic Drinks, Wi-Fi & $200 OBC! T&Cs apply
Inside
£980
Outside
£1323
Balcony
£1323
Suite
£2842
Celebrity Cruises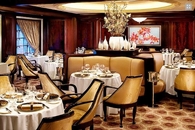 Celebrity Silhouette
8th Sep 2019 - 14 Nights
Western Mediterranean
Book an eligible stateroom by 29 Aug for FREE Classic Drinks, Wi-Fi & $200 OBC! T&Cs apply
Inside
£1617
Outside
£2695
Balcony
£2842
Suite
£6370
Celebrity Cruises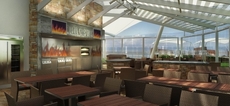 Celebrity Silhouette
22nd Sep 2019 - 11 Nights
Canaries and Azores
Book an eligible stateroom by 29 Aug for FREE Classic Drinks, Wi-Fi & $200 OBC! T&Cs apply
Inside
£1225
Outside
£1960
Balcony
£2058
Suite
£3430
Celebrity Cruises
Celebrity Silhouette
3rd Oct 2019 - 10 Nights
Canary Islands
Book an eligible stateroom by 29 Aug for FREE Classic Drinks, Wi-Fi & $200 OBC! T&Cs apply
Inside
£1195
Outside
£1960
Balcony
£1960
Suite
£3528
Celebrity Cruises
Celebrity Silhouette
13th Oct 2019 - 11 Nights
Canaries and Azores
Book an eligible stateroom by 29 Aug for FREE Classic Drinks, Wi-Fi & $200 OBC! T&Cs apply
Inside
£1225
Outside
£1715
Balcony
£1911
Suite
£3920
Celebrity Cruises
Celebrity Silhouette
24th Oct 2019 - 15 Nights
Boston Bermuda Broadway
Inside
£1048
Outside
£1058
Balcony
£1264
Suite
£3969