Home »
Celebrity Cruises from Southampton
Celebrity Cruises : Discover Modern Luxury from Southampton in 2018 and 2019.
With more modern luxury for less, the grass is greener on Celebrity Cruises! If you appreciate impeccable service, attention to detail and love to get adventurous with food then the perfect ship for you could be Celebrity Silhouette. The dining choices onboard are fantastic, abundant and incredibly innovative... from the exquisite Murano's restaurant (equivalent to Michelin star standard) to the iPad menus and surprising offerings of Qsine. In fact it's one of the things we rave about, seeing as most of our team have been onboard... well that and the spectacular Lawn Club (perfect for a picnic at sea!) or the AquaClass staterooms giving you special access to the luxurious spa and dedicated restaurant Blu. Celebrity Silhouette will cruise from Southampton in 2018 and 2019, and she's just one of two ships in the Celebrity fleet to boast exclusive features like the Lawn Club Grill, Porch restaurant and Lawn Club Alcoves.
The 2,886-passenger ship will offer 7 and 9 night Norwegian Fjord sailings; 14 night Scandinavia and Russia sailings on three different itineraries and 14 night Mediterranean, Canaries and Azores, and Iceland and Ireland sailings. Not a soul here would hesitate in recommending this beautiful ship.
Don't Miss Celebrity EDGE!
In 2019 Celebrity EDGE will be sailing just the ONCE from Southampton. Set sail on 15 May 2019, on a journey to Rome (Civitavecchia), on board Celebrity Cruises' newest and most innovative ship yet!

Choose selected 2018 sailings and reap the rewards, when you book an eligible Oceanview stateroom, Balcony or Suite.
GUESTS 1 & 2:
FREE Classic Drinks Package per person.
FREE GRATUITIES
GUESTS 3 & 4 (sharing):
SAVE 50% OFF THE CRUISE FARE.
Book by 13 December 2017
NOTE: All Savings are all included in the fares displayed and are based on the cruise only fare. Any promotions are not applicable to Interior staterooms or Z, Y, X, XA, XC or W grade guarantee staterooms.
Take a look at the Celebrity Cruises sailings from Southampton below. If you would like to view the itinerary and latest fares click the blue 'View Details' button. If you would like more information and the latest availability click on the red 'Enquire Now' button.

Celebrity Cruises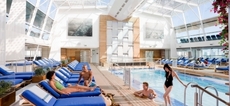 Celebrity Silhouette
28th Apr 2018 - 2 Nights
Weekend Getaway
Book any eligible stateroom for FREE Classic Drinks Package & Gratuities for Guests 1 & 2
Inside
£349
Outside
£349
Balcony
£349
Suite
£699
Celebrity Cruises
Celebrity Silhouette
30th Apr 2018 - 7 Nights
Norwegian Fjords
Book an eligible Oceanview stateroom (or above) by 13 Dec for FREE Classic Drinks and Gratuities for two. T&Cs apply
Inside
£735
Outside
£1510
Balcony
£1601
Suite
£5092
Celebrity Cruises
Celebrity Silhouette
7th May 2018 - 12 Nights
Scandinavia & Russia Cruise
Book an eligible Oceanview stateroom (or above) by 13 Dec for FREE Classic Drinks and Gratuities for two. T&Cs apply
Inside
£1323
Outside
£1768
Balcony
£2102
Suite
£4434
Celebrity Cruises
Celebrity Silhouette
19th May 2018 - 7 Nights
BRAVO - Cruise of the Performing Arts UK 2018
Inside
£1299
Outside
£1480
Balcony
£1690
Suite
£2999
Celebrity Cruises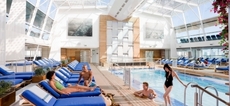 Celebrity Silhouette
26th May 2018 - 14 Nights
Scandinavia & Russia Cruise
Book an eligible Oceanview stateroom (or above) by 13 Dec for FREE Classic Drinks and Gratuities for two. T&Cs apply
Inside
£1274
Outside
£2037
Balcony
£2170
Suite
£5019
Celebrity Cruises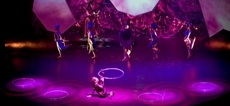 Celebrity Silhouette
9th Jun 2018 - 14 Nights
Scandinavia & Russia Cruise
Book an eligible Oceanview stateroom (or above) by 13 Dec for FREE Classic Drinks and Gratuities for two. T&Cs apply
Inside
£1421
Outside
£2104
Balcony
£2270
Suite
£5102
Celebrity Cruises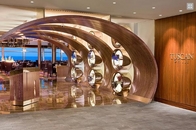 Celebrity Silhouette
23rd Jun 2018 - 14 Nights
Scandinavia & Russia Cruise
Book an eligible Oceanview stateroom (or above) by 13 Dec for FREE Classic Drinks and Gratuities for two. T&Cs apply
Inside
£1323
Outside
£2228
Balcony
£2478
Suite
£5018
Celebrity Cruises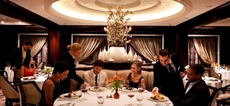 Celebrity Silhouette
7th Jul 2018 - 14 Nights
Scandinavia & Russia Cruise
Book an eligible Oceanview stateroom (or above) by 13 Dec for FREE Classic Drinks and Gratuities for two. T&Cs apply
Inside
£1323
Outside
£2352
Balcony
£2435
Suite
£5267
Celebrity Cruises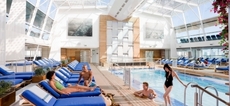 Celebrity Silhouette
21st Jul 2018 - 14 Nights
Scandinavia & Russia Cruise
Book an eligible Oceanview stateroom (or above) by 13 Dec for FREE Classic Drinks and Gratuities for two. T&Cs apply
Inside
£1323
Outside
£2145
Balcony
£2395
Suite
£5268
Celebrity Cruises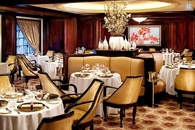 Celebrity Silhouette
4th Aug 2018 - 14 Nights
Scandinavia & Russia Cruise
Book an eligible Oceanview stateroom (or above) by 13 Dec for FREE Classic Drinks and Gratuities for two. T&Cs apply
Inside
£1372
Outside
£2145
Balcony
£2395
Suite
£5435
Celebrity Cruises
Celebrity Silhouette
18th Aug 2018 - 14 Nights
Iceland & Ireland
Book an eligible Oceanview stateroom (or above) by 13 Dec for FREE Classic Drinks and Gratuities for two. T&Cs apply
Inside
£1401
Outside
£CALL
Balcony
£2352
Suite
£7933
Celebrity Cruises
Celebrity Silhouette
1st Sep 2018 - 8 Nights
Norwegian Fjords Cruise
Book an eligible Oceanview stateroom (or above) by 13 Dec for FREE Classic Drinks and Gratuities for two. T&Cs apply
Inside
£931
Outside
£CALL
Balcony
£1761
Suite
£6259
Celebrity Cruises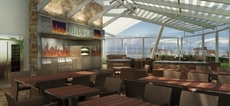 Celebrity Silhouette
9th Sep 2018 - 14 Nights
Western Mediterranean
Book an eligible Oceanview stateroom (or above) by 13 Dec for FREE Classic Drinks and Gratuities for two. T&Cs apply
Inside
£1372
Outside
£2429
Balcony
£2596
Suite
£6927
Celebrity Cruises
Celebrity Silhouette
23rd Sep 2018 - 14 Nights
Canaries & Azores
Book an eligible Oceanview stateroom (or above) by 13 Dec for FREE Classic Drinks and Gratuities for two. T&Cs apply
Inside
£1323
Outside
£2303
Balcony
£2512
Suite
£CALL
Celebrity Cruises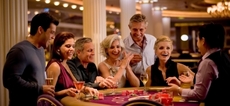 Celebrity Silhouette
7th Oct 2018 - 14 Nights
Canaries & Azores
Book an eligible Oceanview stateroom (or above) by 13 Dec for FREE Classic Drinks and Gratuities for two. T&Cs apply
Inside
£1225
Outside
£2220
Balcony
£2470
Suite
£6261
Celebrity Cruises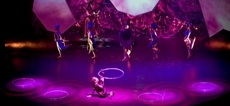 Celebrity Silhouette
21st Oct 2018 - 13 Nights
Canary Islands
Book an eligible Oceanview stateroom (or above) by 13 Dec for FREE Classic Drinks and Gratuities for two. T&Cs apply
Inside
£1127
Outside
£2057
Balcony
£2348
Suite
£5013
Celebrity Cruises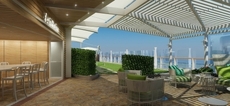 Celebrity Silhouette
3rd Nov 2018 - 15 Nights
Boston, Broadway & Bermuda
Inside
£1009
Outside
£1254
Balcony
£1406
Suite
£5341
Celebrity Cruises
Celebrity Silhouette
27th Apr 2019 - 7 Nights
Norwegian Fjords
Inside
£1078
Outside
£1332
Balcony
£1548
Suite
£3185
Celebrity Cruises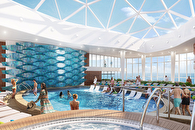 Celebrity Edge
15th May 2019 - 10 Nights
Iberian Peninsula
Inside
£1498
Outside
£1949
Balcony
£2419
Suite
£4644
Celebrity Cruises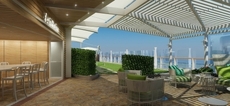 Celebrity Silhouette
19th May 2019 - 14 Nights
Scandinavia and Russia
Inside
£1764
Outside
£2234
Balcony
£2675
Suite
£5360
Celebrity Cruises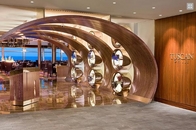 Celebrity Silhouette
2nd Jun 2019 - 14 Nights
Scandinavia and Russia
Inside
£1764
Outside
£2234
Balcony
£2675
Suite
£5360
Celebrity Cruises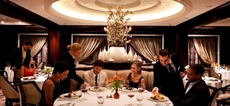 Celebrity Silhouette
16th Jun 2019 - 14 Nights
Scandinavia and Russia
Inside
£1764
Outside
£2234
Balcony
£2675
Suite
£5360
Celebrity Cruises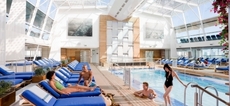 Celebrity Silhouette
14th Jul 2019 - 14 Nights
Scandinavia and Russia
Inside
£1862
Outside
£2332
Balcony
£2773
Suite
£5605
Celebrity Cruises
Celebrity Silhouette
11th Aug 2019 - 14 Nights
Iceland and Ireland
Inside
£1911
Outside
£2381
Balcony
£2822
Suite
£5654
Celebrity Cruises
Celebrity Silhouette
25th Aug 2019 - 7 Nights
Norway Fjord
Inside
£1274
Outside
£1528
Balcony
£1744
Suite
£3381
Celebrity Cruises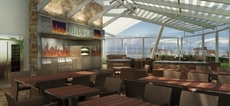 Celebrity Silhouette
1st Sep 2019 - 7 Nights
Norway Fjord
Inside
£1274
Outside
£1528
Balcony
£1744
Suite
£3381
Celebrity Cruises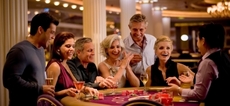 Celebrity Silhouette
8th Sep 2019 - 14 Nights
Western Mediterranean
Inside
£1755
Outside
£2225
Balcony
£2666
Suite
£5351
Celebrity Cruises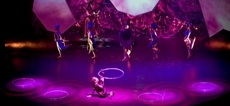 Celebrity Silhouette
22nd Sep 2019 - 11 Nights
Canaries and Azores
Inside
£1223
Outside
£1477
Balcony
£1771
Suite
£3937
Celebrity Cruises
Celebrity Silhouette
3rd Oct 2019 - 10 Nights
Canary Islands
Inside
£1126
Outside
£1380
Balcony
£1674
Suite
£3840
Celebrity Cruises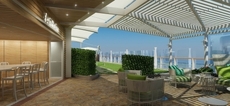 Celebrity Silhouette
13th Oct 2019 - 11 Nights
Canaries and Azores
Inside
£1174
Outside
£1428
Balcony
£1722
Suite
£3888

T&C's: *Per stateroom. Applies to selected 2018 sailings of 5 nights or longer.
All advertised prices are in GBP, are per person and based on two people sharing the same stateroom.
Promotion applies to new bookings of eligible Ocean View staterooms and above on selected sailings booked between the 15th November 2017 and 13th December 2017 on selected 2018 and 2019 sailings . Guarantee staterooms bookings in classes Z, Y, X, XC, XA and W are not eligible for this promotion.
The following benefits are available for eligible new bookings: (i) The first two adult guests making an Ocean View, Balcony, Concierge, AquaClass® or Suite booking, will each receive free pre-paid gratuities and a free Classic Alcoholic Drinks Package which includes selected beers up to $9 per serving, wines up to $9 per glass and spirits and cocktails $9 per glass. Please drink responsibly; and (ii). For all sailings participating in this promotion, a saving of 50% from the prevailing cruise fare for each additional 3rd, 4th or 5th guest occupying the same stateroom will be applied to the booking.
The Cruise Fare refers to Cruise Fare and Taxes & Fees only. Other add-ons including, but not limited to, Gratuities, Air fares, Hotels and Transfers are not included and will not be reduced as part of the promotion. For the 50% cruise fare discount to apply, there must be at least three person occupancy of the same stateroom booking. Discount will be applied against the current full Cruise Fare price paid by the full paying adult.
The Classic Drinks Package is available for selected drinks only, does not include room service, in stateroom purchases, mini bar items or souvenir glasses. Where the second guest in a stateroom is less than 18 years of age on the initial sailing date (21 years of age for North America departures), a Classic Non-Alcoholic Drinks Package will be provided instead. Please drink responsibly.
To be eligible for Free Gratuities these must be added at time of booking.
E&OE